THE BEAST
The faults of the past will awaken deep wounds on the skin
THE BEAST
A dark secret is the way to the end
SHORTFILM IN DISTRIBUTION 2018
Alicia has buried her husband's body in a remote place, and an incident with her car forced her to stay trapped in that place. Looking for help, she arrives at a humble house where she meets Rosalba, a woman who hides a dark secret.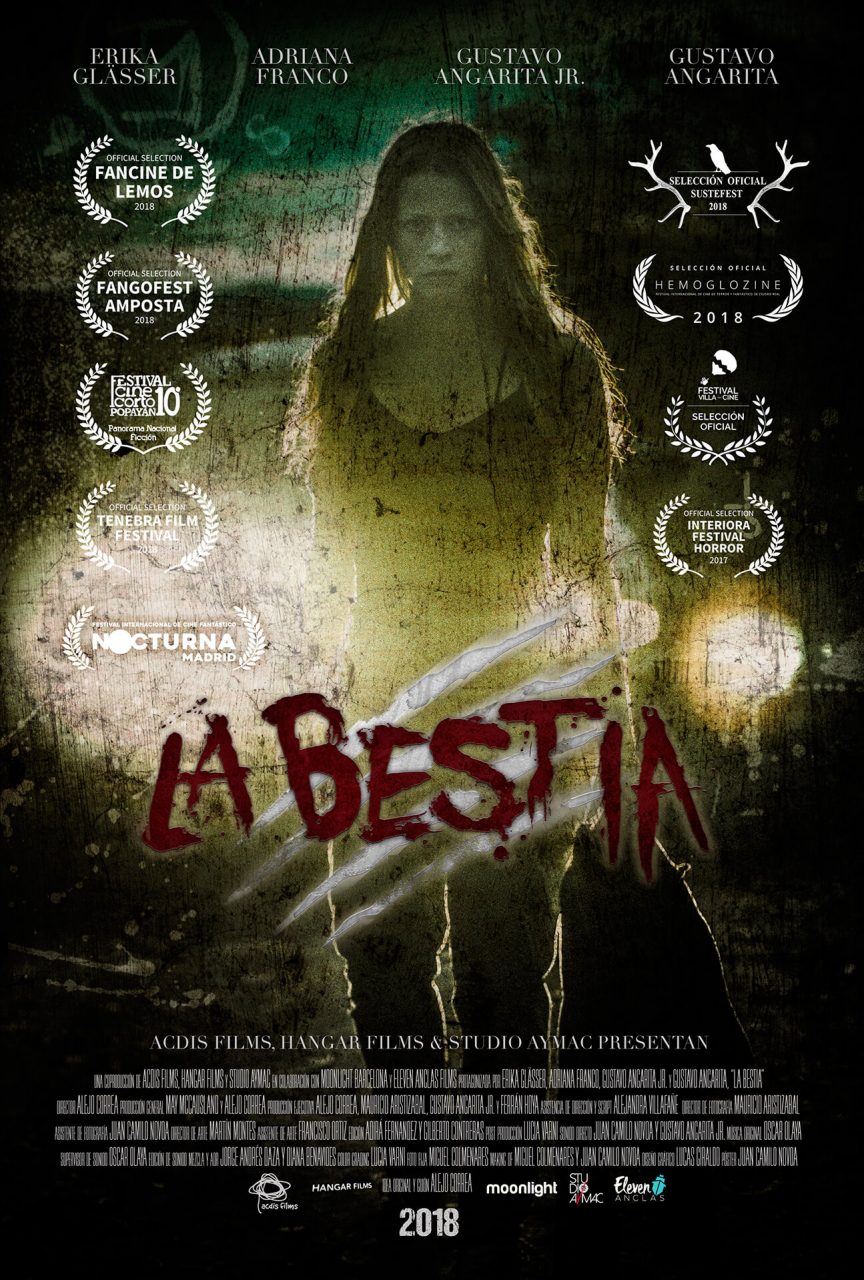 DATASHEET

Genre: Thriller, Suspense
Running time: 20 min.
Rating: 16+
Format: Digital DCP Full HD 
Writer and Director: Alejo Correa
Executive Producer: May Mc'Causland
Director of Photography: Mauricio Aristizábal
Art Director: Martin Montes.
Editor: Adriá Fernández/ Lucia Varni
Post-production Lucia Varni
Soundtrack: Oscar Olaya
Graphic Design: Lucas Giraldo
Poster and Trailer: Juan Camilo Novoa.
CAST:
Erika Glässer
Adriana Franco
Gustavo Angarita
Gustavo Angarita Jr.