Dear follower, From this place in time, the net and the history be welcome to «LA MOCHILA DESGUALANGA' «. We want to share our experience and thoughts.  Check out our mochila with confidence and let us hear your voice in the commentary section. 
Do you want collaborate with us?
Help us to translate La Mochila Desgualanga' podcast script to english.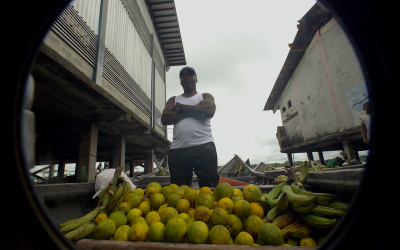 Choosing a topic to talk about in this blog was difficult, it took hours to decide, I wanted to put everything on paper, until I remembered the objective of these lines, to tell you what is not seen, what seems insignificant to the eyes of others and For me it is what I will not forget about a visit. I erased everything I had written, closed my eyes, and decided to write about the first memory that came to me when I thought of that day, that memory smelled like oranges.
  ROUTES MAP OF THE PROYECT APELLATION OF ORIGIN COLOMBIAN PACIFIC
Meet Buenaventura Expedition
Appellation of Origin Colombian Pacific
Our transmedia project that has been woven year after year