Alice tries to escape her hell. When it seems that he will succeed, Rosalba could prevent it.
Sale Phrase – THE BEAST
TAGLINE (The phrase that accompanies the title)
The faults of the past will awaken deep wounds on the skin
SYNOPSIS
Alicia has buried her husband's body in a remote place, and an incident with her car forced her to stay trapped in that place. Looking for help, she arrives at a humble house where she meets Rosalba, a woman who hides a dark secret.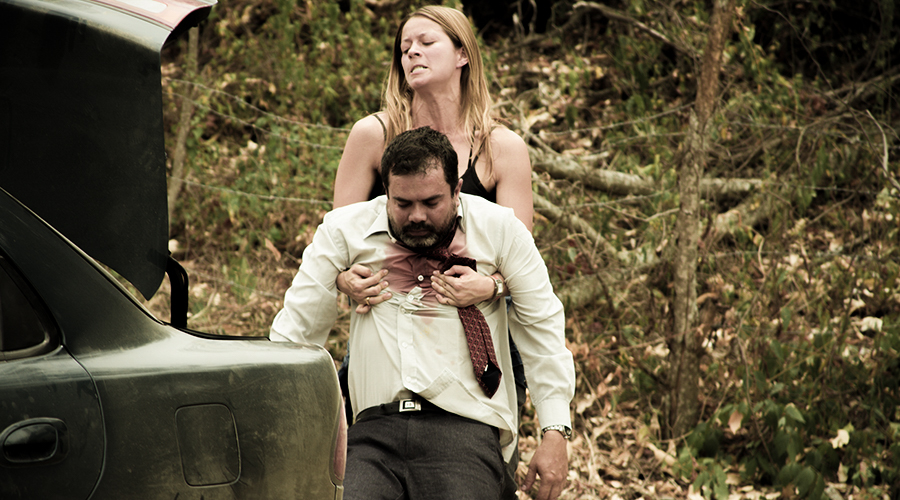 THE BEAST is a fictional story that is reality experienced by women and families flogged by domestic and gender violence.
TOPICS IT ADDRESSES
Gender Violence, Child Abuse, Uprooting.
MAIN PUBLIC
Men and women between 16-60 years. Lovers of horror,  thriller movies, and stories with a psychological background, that inhabit urban and semi-urban areas. With assistance to exhibitions and film festivals.
"THE BEAST is an exploration into the deepest part of being, where guilt, innocence and mental disorder coexist in a sea of ​​emotions that scourge those who hide their deepest desires. This film explores gender violence, cruelty, inequity, uprooting and emotional chaos, a hardened and challenging reality that women face today.
In The Beast, guilt and fear are the entities that watch the limits of Human Behavior''.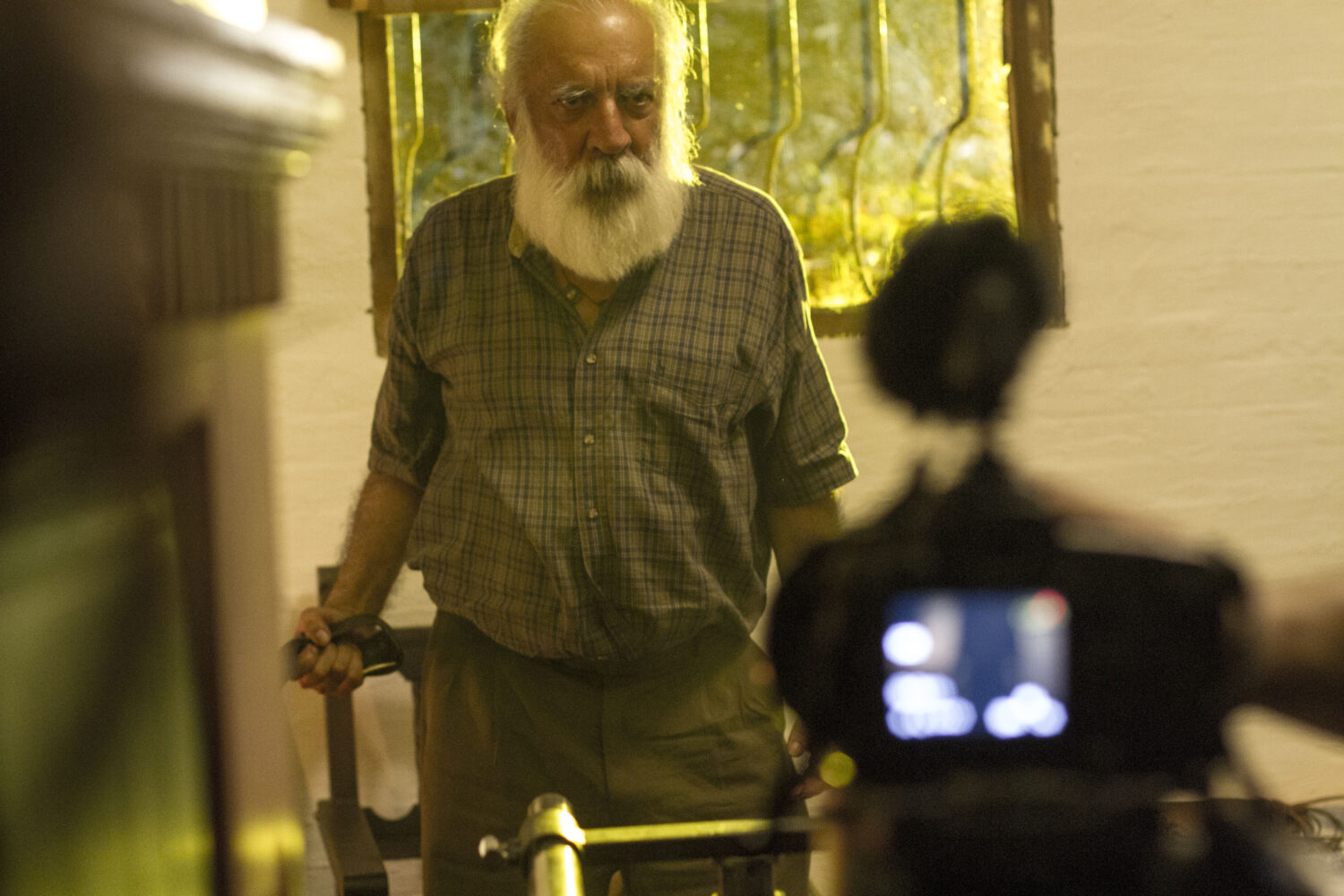 "With LA BESTIA we take responsibility for facing the reality of a society in which violence, abandonment and machismo are viewed with indulgence, affecting the lives of families without distinguishing social or educational level. We seek to contribute through the cinema, in the discussion of the problem, to destroy stereotypes in order to be a better society, that respects life and human rights from the priority of being living beings, without gender being a reason to kill or die. It goes without saying that since production we are not in favor of any act of violence, abuse or forced uprooting''. 
DATA SHEET 
Format DIGITAL FULL HD DCP
Genre THRILLER, SUSPENSE
Duration 20 MINUTES
Rating 16+
Writer and Director ALEJO CORREA
Executive Producer MAY Mc'CAUSLAND
Cinematographer MAURICIO ARISTIZÁBAL
Production Designer MARTIN MONTES.
Starring 
ERIKA GLÄSSER
ADRIANA FRANCO
GUSTAVO ANGARITA
GUSTAVO ANGARITA JR. 
Editor ADRIÁ HERNÁNDEZ / LUCIA VARNI

Post-production LUCIA VARNI
Soundtrack OSCAR OLAYA

Graphic Design LUCAS GIRALDO
 Poster and Trailer JUAN CAMILO NOVOA.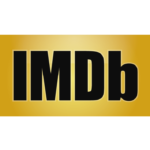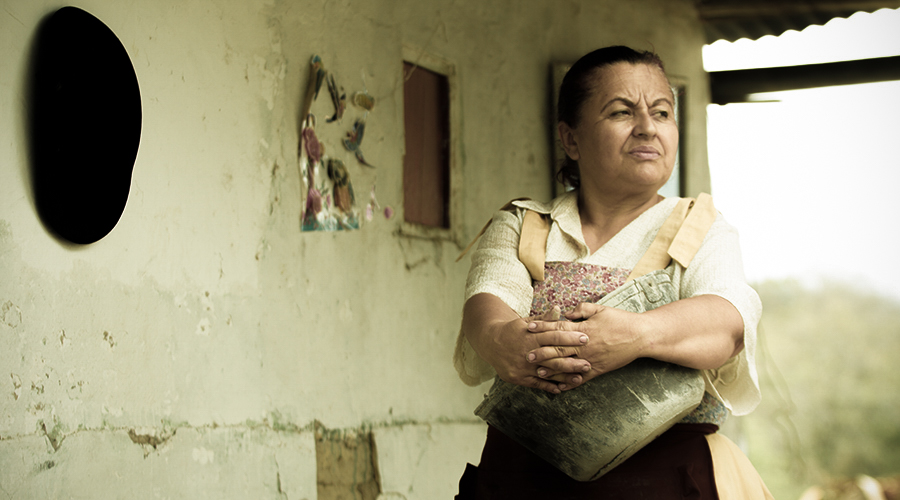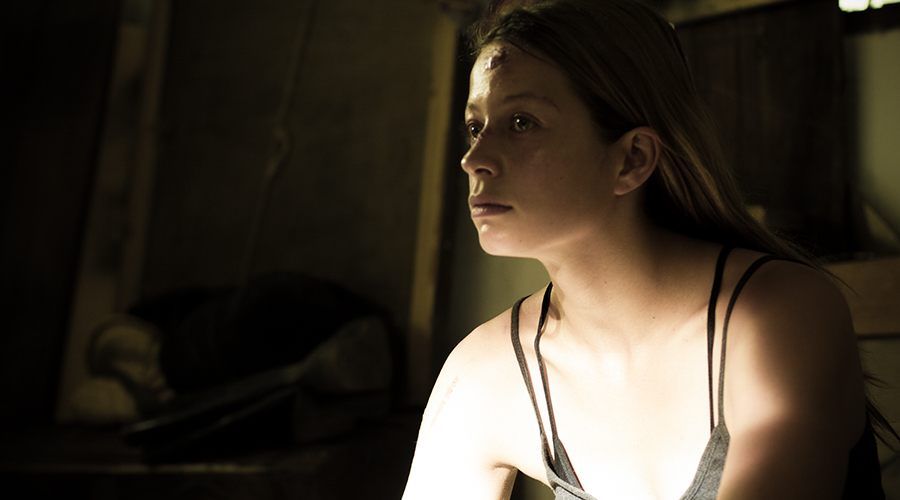 WHAT IS BEHIND A SHORT FILM THAT HAS TRAVELED THE WORLD?
The Beast is a Spain-Colombian co-production between Acdis Films, Studio AYMAC, Hangar Films and Moonlight Barcelona, ​​written and directed by Alejo Correa. It is a suspenseful thriller that has achieved 22 selections worldwide, receiving countless recognitions since its premiere in 2018 at the Monforte de Lemos Horror and Fantastic Film Festival, in Galicia (Spain). The short film has been in various international film festivals and long-standing markets such as: Tenebra Film Festival (Mexico), Olbia Film Festival (Italy), Madrid International Night Film Festival (Spain), Santander International Film Festival ( Colombia), Clermont Ferrand (France), Oslo Film Festival (Norway), Tribeca Film Festival (United States) among many more.
For more information visit: https://studioaymac.com/about/
DIRECTOR'S BIOGRAPHY
Alejo Correa, Social Communicator and Film Director. Master in Documentary Film Management from the Barcelona Film School (ECIB), based in Spain for 11 years, has developed various fiction, documentary and advertising projects, participating in festivals and international markets. Creator of TV formats for channels such as RCN, City TV, TV3, and Cisneros Group. In Colombia he has developed social projects with human rights programs. CEO and Founder by Acdis Films.
ABOUT THE DISTRIBUTION
Since last 2018, THE BEAST began its world tour in festivals and markets with a long history, in those two years, it achieved 22 selections and a presence in 11 countries. At the end of its international circuit, a new stage of VOD distribution begins in Colombia and the world.
To celebrate her arrival, we will have a free 5-day premiere to watch the short on our digital platforms.
Available 120 hours: Friday, August 7 to Tuesday, August 11, 2020 (Colombia time)
Platforms: Studio AYMAC Vimeo Channel and Acdis Films YouTube Channel.
Rent it for only $ 1.99 USD at Gonella Productions!
ABOUT PRODUCTION WITH A REDUCED BUDGET
"Short films are dissemination instruments, increasingly popular with the public for telling stories in a few minutes in which the director and the production team have greater creative freedom over the project. Almost always, their budgets are small, which means that they shouldn't have unnecessary expenses and must be more precise with what they want. It is a cinema of friends and a creative exercise where industry professionals come together out of passion and love for the project.
 In THE BEAST, the history and the desire to integrate as a team weighed heavily; which led us to create an almost timed production scheme, with greater commitment from each of the departments. It was a great challenge for everyone and a pleasant experience, which is reflected in the 20 minutes of the short film, because we not only put the desire, the passion, but also the multiple talents that led him to travel the world. The smaller the budget, the more creative and more assertive we must be. Enjoy it "
Having traveled the world for three years, the film shot in the salsa capital will finally premiere next Friday, June 9th, in one of the most emblematic spaces for art and independent cinema exhibitions: La Tertulia Museum's Cinemateca.
The Shadow arrives in Colombia with awards and recognitions such as Best Director at the Lusca Film Festival in Puerto Rico, Honorable Mention from the Jury at the Festival International Du Film Panafricain in Cannes, Best Actor and Best Film at the Bangalore Short Film Festival in India, and with premieres in renowned venues in France, the United States, Germany, Brazil and Canada.
Guapi Expedition compiles the stories of 4 days of stay in the town and revolves around the search and encounter of Genaro Torres for the production of a documentary about his legacy.