This Latin American family drama captivated the juries of the fourteenth edition of the Film Project Analysis and Clinic Laboratory held last week in Santa Cruz, Bolivia. By means of an incentive certificate and after competing with 20 other projects from the laboratory, "The Last Panama" has been granted a direct participation quota in Platino Industria, the largest international event for professionals linked to the audiovisual industry in Spanish and Portuguese. 
Javier Ramos Ron's fictional feature film, which takes place in a forgotten town on the Ecuadorian coast, tells the story of Edmundo, a weaver of fine "Panama" hats who wants to leave all his knowledge to his son José while hiding terminal cancer and tries to finish a valuable assignment. José wants to migrate to the city and take his destiny. Edmundo's challenge will be to convince him to keep the tradition alive.
Bolivia Lab is recognized for being a training platform that strengthens the meeting and development of the Ibero-American film industry to strengthen ties of collaboration and strategic alliances in the region that bets on emerging filmmakers and awards prizes that help them continue and make the project viable in the development process.
Platino Industria will take place this coming month in Madrid, Spain.
With great emotion, we celebrate this achievement and the reception that this project has had among the members of the Latin American industry.
This feature film will be a joint effort of co-producers who have contributed to Javier Ramos Ron's first film: Xanadú Films and Retrogusto Films from Ecuador, Studio AYMAC from Colombia, BR Audiovisual and Opará Cultural from Brazil.
We hope this is a great start for the project.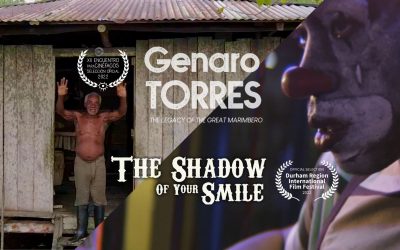 Our most recent short fiction and documentary films fit into your journey through the international market. Genaro Torres: The Legacy of the Great Marimbero and The Shadow of Your Smile once again bring joy to the Studio AYMAC team, which remains committed to telling captivating stories for diverse audiences.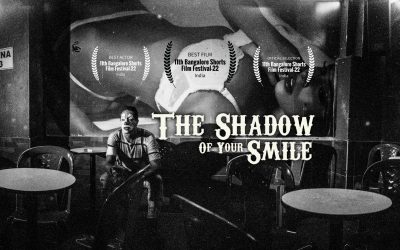 In his remarkable passage through ten festivals of great trajectory, two recognitions: for Best Director at the "LUSCA FANTASTIC FILM FESTIVAL" in Puerto Rico and the jury's honorable mention at "THE FESTIVAL INTERNATIONAL DU FILM PANAFRICAIN DE CANNES", Two new awards are added.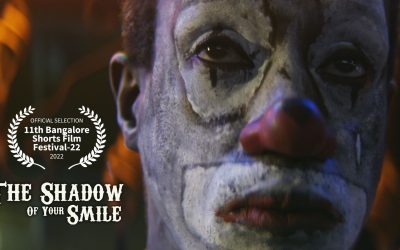 Carlos Ospina's film will be part of the eleventh version of the Bangalore Short Film Festival (India), recognized as an event to make visible and popularize the work of filmmakers from all over India and the world, thus reaching South Asia.