Written by: May Mc'Causland
Narrated by: May Mc'Causland and
Gustavo Angarita Jr.
Recorded and Post Produced by: Simón Jaramillo of Vinilo Estudio. 
Hello humans! As promised, I have compiled some photographs, videos and links of the  4 years journey through the Colombian Pacific.  How we fell in love with the territory exploring the 4 departments and understood the motivation for which we embarked on this beautiful journey.
I share several links of the recommended routes on the interactive map. Thank you all for listening and reading.
We are happy to hear from you and we will be attentive to your messages.Let's continue reviewing La Mochila Desgualanga'.
The origin of everything
Barranquillera (From Barranquilla) and Cachaco (From Bogotá) are getting to know the Pacific. Why? Find out in this pódcast.
Sound Journey: The 50
Listen to Gustavo's fascinating voice telling one of those stories that seem fake, but you believe it because it happened in the Pacific.
A peek of the 4 departments
We reviewed our backpack to share some moments, stories and characters that we met on our first trip.
Appellation of Origin: Colombian Pacific
Emotion catches us when it comes to talking about our project. Vast as it is, it is only the beginning of what we dream of. Pacific friends, if you are artists, filmmakers or simply in love with this land, we invite you to be part of this project.
Buenaventura Expedition
The motivation for which we took the risk of creating this documentary series, the main theme of LA MOCHILA DESGUALANGA'
Curious fact
Hear in May's voice what are the traditional instruments of the Pacific so that you begin to understand the diversity of sounds that brighten up the territory.
Do you want collaborate with us?
Help us to translate La Mochila podcast script to english.
Make yourself comfortable, bring your tea and let's get started. This post is divided into 4 sections:
Guapi, how not to love you!
Everything has a first time, and this first trip was unforgettable since we were baptized on many things: The first exploration of the Pacific, the first exchange of Studio AYMAC, our first institutional video and the first anniversary of Gustavo and I. More than 4 years ago we began this crazy and fascinating journey through the Pacific.
The departure from Cali and arrival at Guapi, Faces of happiness!
Touring Guapi on a motorcycle
Guapi, Cauca received us with all its magic: The spectacular view from the terrace of theHotel del Río, its people and the encounter with one of the most deeply rooted traditions of the region: the farewell to the deceased.
Time-lapse from the terrace of the Hotel Rio Guapi, ¡Good, nice and cheap! 
The tradition of saying goodbye to the dead, welcomed us
The
Normal Superior
school of Guapi
Following the footsteps of Margarita De Castro, Gustavo's mother, we arrived at theNormal de Señoritas  school with Yadira, daughter of our great host. Walking among the girls of La Normal, my heart was beating excited, our path was beginning to be clear.
At the Normal school, miraculously the books she wrote appeared and are still in use! I have to say, this not only filled my adventure companion with emotion, my heart was moved too.
Appellation of Origin: Colombian Pacific
This is our transmedia project that has been weaving year after year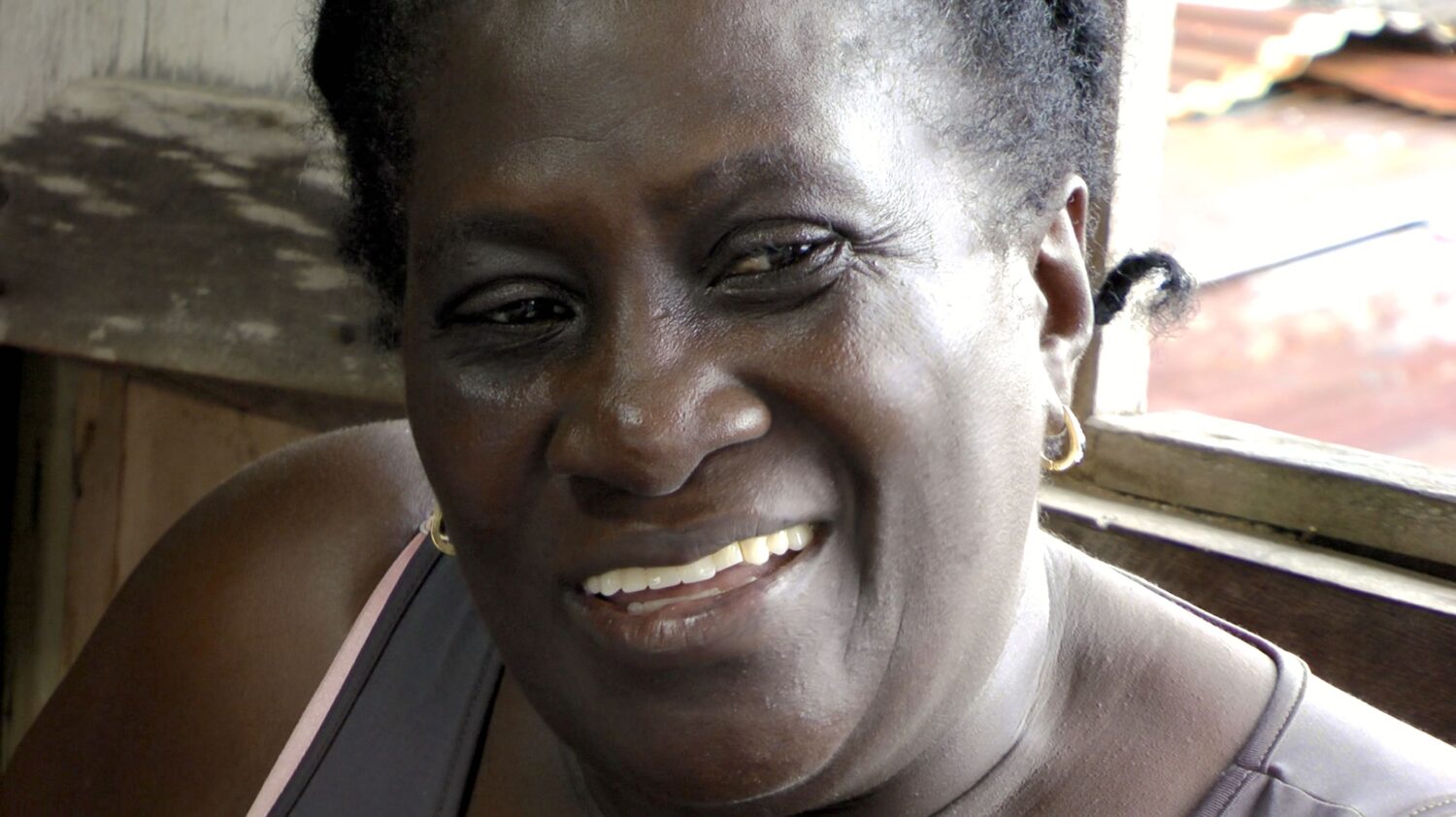 Teófila Betancourt, Social Leader and Traditional Cook, was our first inspiring character. Her family made us feel welcome, her maternal warmth, her daughter´s disposition and her partner Martín Orejuela, gave us great joy. Her words show her love and commitment to the territory.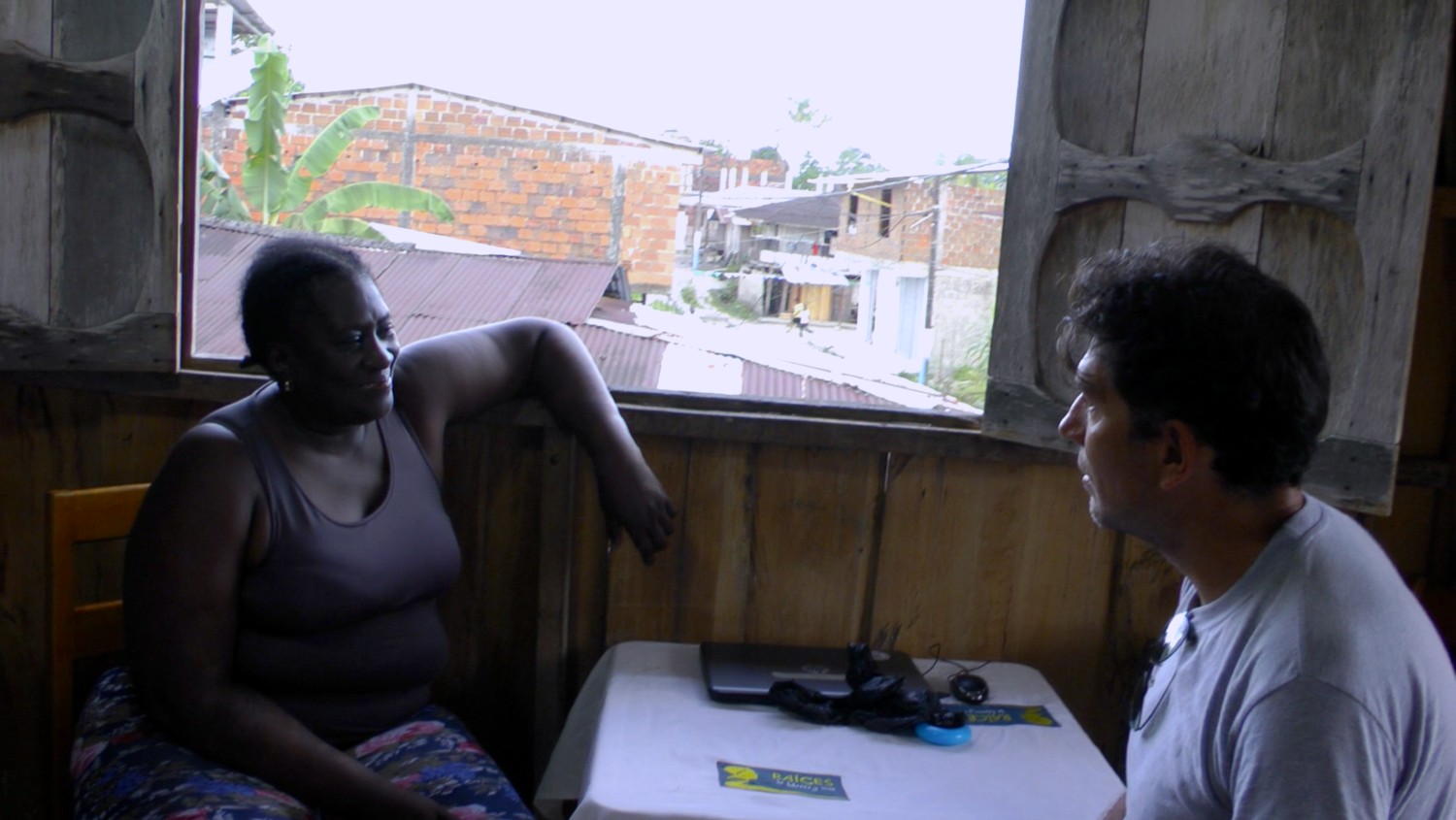 We share this photo of the first interview made in the territory by Gustavo with Teofila, at the headquarters of Fundación Chinyagua, she seeks to promote good coexistence, generating a better quality of life for women of the Cauca Pacific coast
Here is a short video that shows the environment of the foundatio.
Martín Orjuela, social promoter and traditional connoisseur of Guapi. Teófila's husband and boatman took us to the Sansón village to visit the renowned Torres Brothers.
.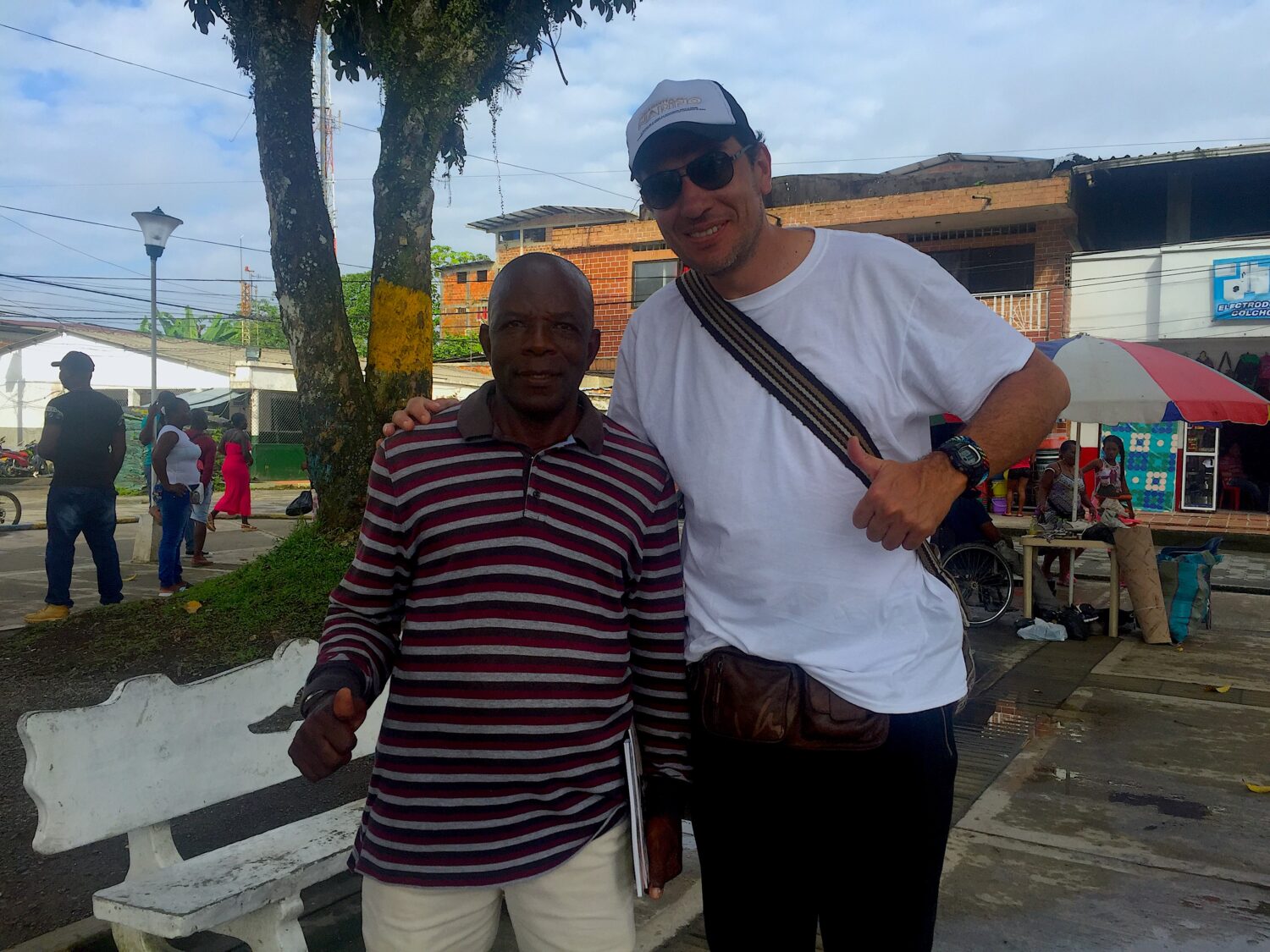 Guapi never stopped surprising us and another unexpected event took us to Olimpo Renteria, this meeting occurred eating rabbit and lamb, an inspiration for ​​our sound journey. These signs made us think that Doña Margarita still feels in her beloved Pacific.
Our stay in Guapi was getting shorter and the last meeting was full of music and tradition in the house of Genaro, the oldest of the Torres Brothers. Luthier and traditional musician, who delighted us by singing arrullos and playing his marimba de chonta. I find that our feet and our hearts moved.
In this first chapter we inaugurate the Sound Journey session in the wonderful voice ofGustavo Angarita Jr.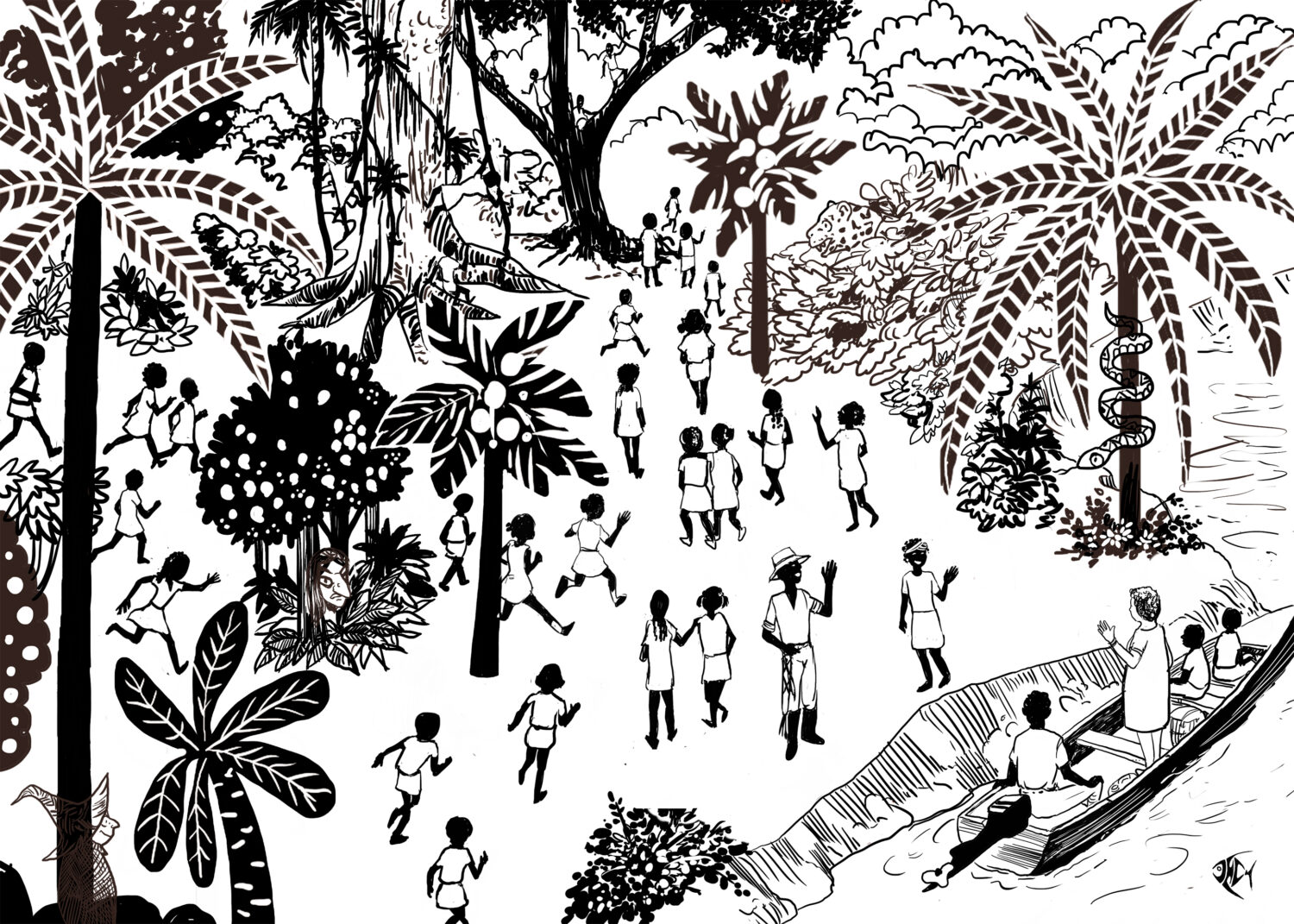 We share an illustration of José Campo of Calicomix Fest.  , 'Las 50'
It is the beginning of the trip, a wonderful adventure through the jungle that will take them to the community.
KNOW HERE THE BUENAVENTURA EXPEDITION
We share a playlist of the Traditional Music of the Pacific. Enjoy it!
Infinite thanks for reading and for listening, I hope you start to carry this MOCHILA DESGUALANGA' with us, see you in the next chapter!
YOU WANT KNOW MORE ABOUT ?  Visit us blog.