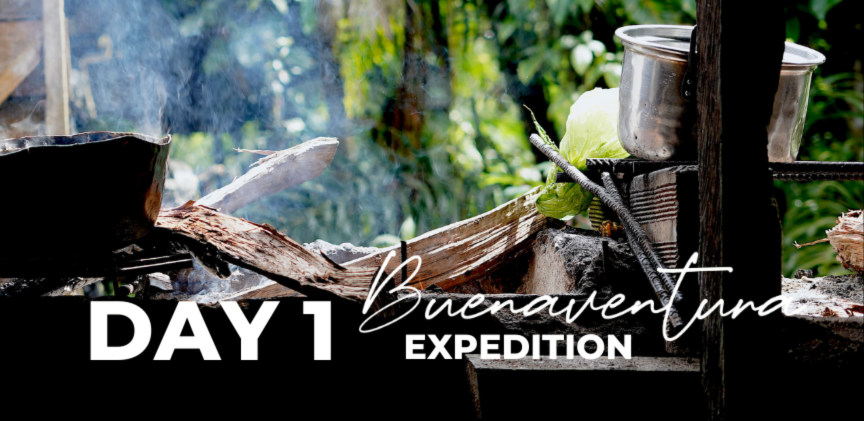 Heritage and seasoning 
Plants as food and medicine.
The Buenaventura tour begins in San Marcos, where Maria del Pilar bewitches us with stews learned from her mother, passed on to her daughter and that has remained with her family from generation to generation. A look at the magical seasoning of the Doña Livia Restaurant.

How yummy Pacific!
There is no tour of the Colombian Pacific in which food does not have its place of Honor. Today we load 'LA MOCHILA'  with gastronomic knowledge and medicinal plants in San Marcos, Buenaventura, Colombia.
TRAVEL TO SAN MARCOS, BUENAVENTURA
HOW TO KNOW OUR THE ITINERARY TO SAN MARCOS.
Click the play button in the middle of the map.

Use the arrow buttons (<or>) to open and close the control panel. In the panel you can activate, deactivate the routes and choose points of the route.

Choose the TRIPS / SAN MARCOS and click on the marked points to find photos and information about our experience in Buenaventura.
LOG DAY 1
Food is more than a moment of family bonding and delight. That close relationship that exists between fire, heart and health, taught by grandparents, is clear in the Pacific kitchen where medicinal and aromatic plants grow on the rooftops, and an aromatic dinner accompanied by a drink of viche, is a cure for the body and soul.
Know the character and their environment   
María, proud of her roots, has maintained a constant cultural exchange, sharing the gastronomy of the Pacific.
Name: MARÍA DEL PILAR CAICEDO
Role: Traditional Cook
Movimiento Cocinando desde las Raíces
Cell: +57 323 3045804
Location: Doña Livia Restaurant
San Marcos, Buenaventura.
DOWNLOAD PACIFIC DELIGHTS 1