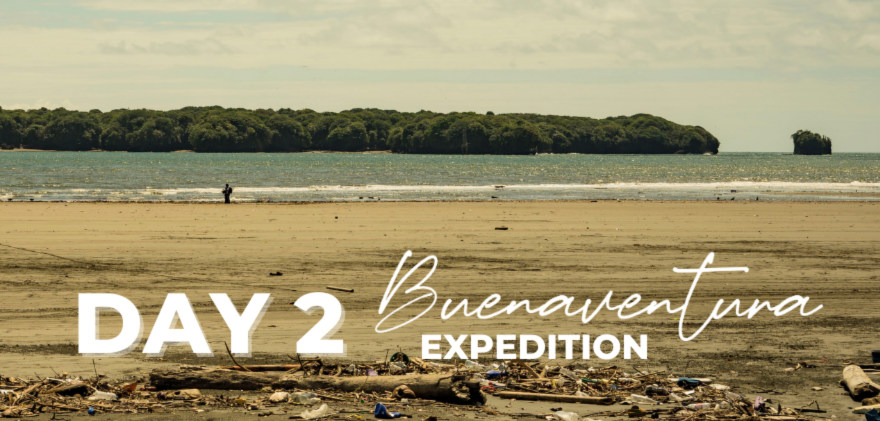 The Women of Ebony and the Handicraft Merchant.
Life, inheritance, territory and fight
On the beaches of Juanchaco, brave women have learned to defend their rights by supporting each other in traditional trades to survive. Cuarzo Kiro, indigenous Wounaan, offers us his crafts while talking about history and territory.
¡Ombligando Pacífico! (Naveling Pacific!)
We weighed anchor to get to know Juanchaco, Buenaventura. Away from the city and its hospitals, the role of the midwife and the fight to protect the territory are the tools with which the inhabitants face the forgetfulness of the state.
THE TRIP TO BAHÍA MÁLAGA AND JUANCHACO
HOW TO KNOW THE ROUTE THAT WE TRAVEL ON OUR VISIT TO JUANCHACO.
1. Click the play button in the middle of the map.
2. Use the arrow buttons (<o>) to open and close the control panel. In the panel you can activate deactivate routes and choose route points.
3. Choose VIAJE / JUANCHACO and click on the marked points to find photos and information about our experience in Buenaventura.
LOG DAY 2
We get many stories from Juanchaco on camera and in our minds, 3 characters who told us their stories, Atanasia Gamboa, Rosalbina Valencia and C Quartz Kiro, stories that we share with you (see Logbooks Chapter 2). They are stories of family, effort and dedication. We are leaving with the weight and responsibility that trust means.
Get to know the character and his environment
Athanasia's message is strong: No more bleeding bellies to nurture war.