7 travelers, attracted by the Pacific, collect data for the Appellation of Origin project.
Sales phrase:

– LOGBOOKS
TAGLINE (The phrase that accompanies the title)
Memories of travel. Buenaventura Expedition
SYNOPSIS 
A team of filmmakers embarks on a lightning journey of 4 days through Buenaventura, meeting characters and stories that represent in each chapter features of the Pacific culture, the strength of its women, the delight of its gastronomy, the musical wealth, the diversity of the territory and ancestral knowledge. BITÁCORAS – EXPEDICION BUENAVENTURA es la primera temporada de una serie web que nace del trabajo que se vine realizando con las comunidades en el proyecto Denominación de Origen Pacífico Colombiano.
TOPICS IT ADDRESSES
 Female Empowerment, Traditional, Inclusion, Afro Culture, Territory, Indigenous, Social Organization, Behind the scenes
MAIN PUBLIC

Urban and semi-urban, between 17 and 37 years old. They speak English or Spanish (not necessarily as their first language) they like to travel, learn about other cultures, learn about ancient trades and traditions. They are digital natives, with an income between medium and higher, they belong to a household of purchasing power. They have permanent access to the networks, from their homes and on mobile devices, they are used to fast narratives, they continuously consume content as entertainment, although they favor short formats on platforms such as YouTube, they are a committed audience that continues to investigate and consume products on a topic that appeals to them. This public has a high level of social awareness, their vocation goes towards humanistic and artistic careers.
For 4 years a team has been forming under the interest of telling the world stories of the Pacific, people who have put their talent and trust in a project that can export these stories and experiences that identify the people who were born in the Pacific, its Appellation of Origin. It is time to reunite the team and in a lightning day launch ourselves on the adventure of exploring Buenaventura, becoming the eyes of the beholder, creating a travel diary. LOGBOOKS.
 Enjoy all the products of the Expedition!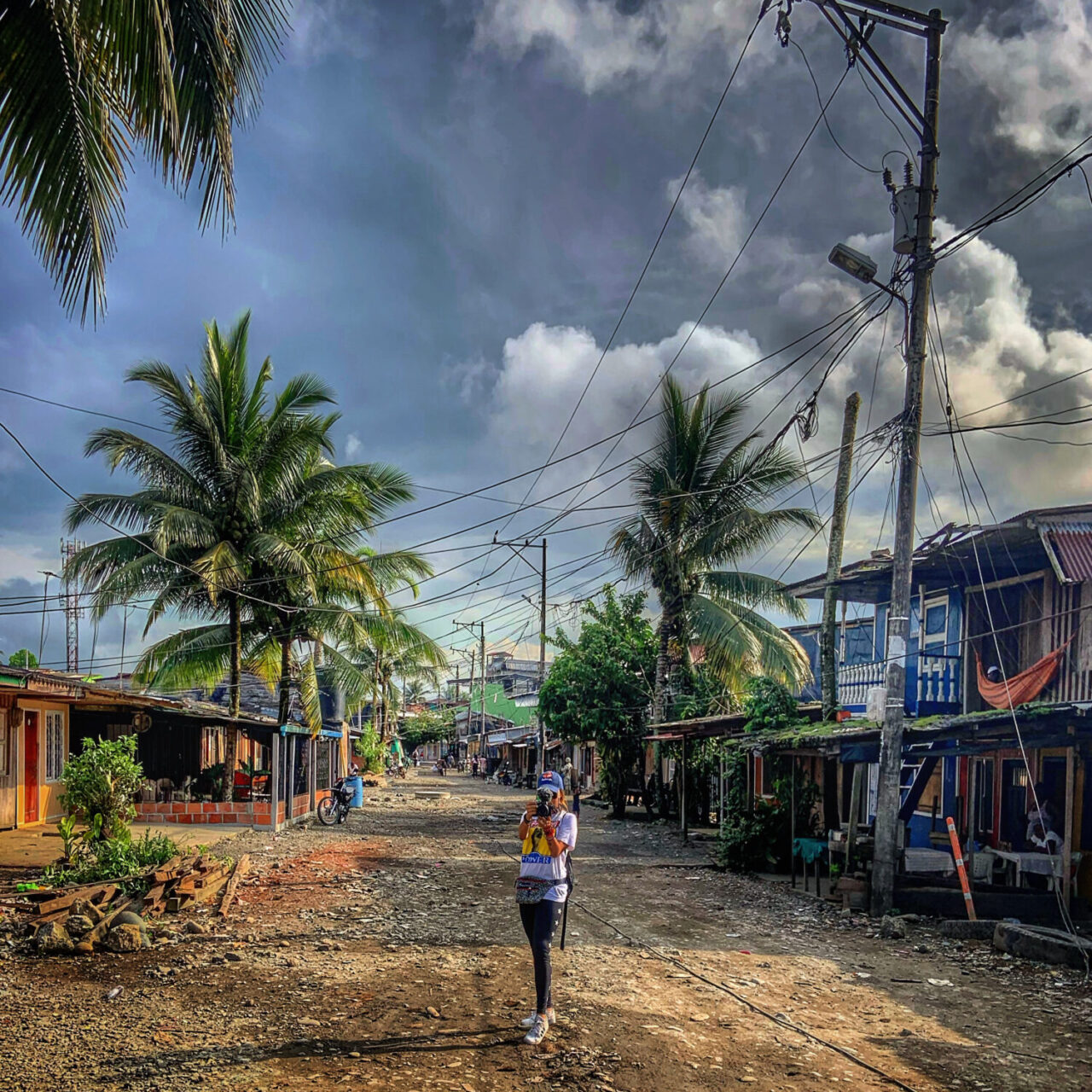 With love we deliver this newborn baby to the world, a pioneer that is advancing to open the way for a much larger project that is coming behind: APPELLATION OF ORIGIN: COLOMBIAN PACIFIC; Logbooks is a travel diary that reflects the work and experiences of a group that behind the cameras are part of the narrative, in a search for ancestral knowledge present in the Pacific.
'' Thanks to the technical and artistic team, the communities and each of you who enjoy it. Share it! ''.
DATA SHEET

Crew 
Original idea:
GUSTAVO ANGARITA JR.
Director and Producer:
MAY MC'CAUSLAND
Co-director:
MAURICIO GONZÁLEZ
Chief of Contents:
JULIA ÁVILA
Director of Photography:
MAURICIO VIDAL
Sound Department:
CÉSAR SALAZAR
Editor:
FELIPE PARRA
Color and Graphics:
DANIELA OBANDO
Sound Design and Music:
SIMÓN JARAMILLO
Graphic Design and Programming:
JULIA ÁVILA
Cast
MARIA DEL PILAR CAICEDO
ATANASIA GAMBOA 
ROSALBINA VALENCIA 
CUARZO KIRO
MARGARITA HURTADO
FRANCISCA RENTERÍA 
HILARIO REINA 
Capítulos
1. Heredity and seasoning
2. The Ebony Women and the Handicraft Merchant
3. Songs at High Tide
4. Friends and Enemies at Sea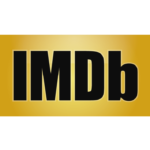 LOGBOOKS: SEASON 1
 BUENAVENTURA EXPEDITION

WHERE DID THE ORIGINAL IDEA FOR THE BUENAVENTURA EXPEDITION COME FROM?
This project comes from the need to put together APPELLATION OF ORIGIN: COLOMBIAN PACIFIC pilot that would allow us to present an approach to the narrative universe that we have been creating. LOGBOOKS results from our Buenaventura Expedition, being the common thread of a virtual journey where you can enjoy various characters, beautiful landscapes, gastronomic variety, musical richness and ancestral knowledge that we visualize through different formats.
'' Enjoy the mini series LOGBOOKS, the chapters of PERSONAJES PACÍFICO, the podcast documentary series LA MOCHILA DESGUALANGA ', visit the destinations with the 360º experiences and the interactive map, keep the PACIFIC DELIGHTS. Read us in the BLOG "
CHAPTER 1 Heritage and seasoning.
Tagline: Plants, as food and medicine.
Storyline: The Buenaventura tour begins in San Marcos, where Maria del Pilar bewitches us with stews learned from her mother, passed on to her daughter, and that has remained with her family from generation to generation. A look at the magical seasoning of the Doña Livia Restaurant.
Technical sheet (cast)
MARIA DEL PILAR CAICEDO
Topics:
Midwifery
Medicinal Plants
Aromatic Plants
Traditional Pacific Cuisine
Ancestral Knowledge
Nightlife on the Malecón de Buenaventura
Intangible Heritage
CHAPTER 2 The Women of Ebony and the Handicraft Merchant.
Tagline: Life, inheritance, territory and fight
Storyline: On the beaches of Juanchaco, brave women have learned to defend their rights by supporting each other in traditional trades to survive. Cuarzo Kiro, indigenous Wounaan, offers us his crafts while talking about history and territory.
Technical sheet (cast)
 ATANASIA GAMBOA
ROSALBINA VALENCIA
CUARZO KIRO
Topics:
Juanchaco Travel
Enterprising women
Gender equality
Domestic violence
Traditional crafts as a tool to help women and youth
The role of the midwife in the Pacific family
Indigenous Wounaan in the territory
Handicraft trade
Intangible Heritage 
CHAPTER 3 Song of High Tide
Tagline: A town tied to the tides.
Storyline: Margarita is a star and our guide in Playa Piangüita. Reciting poems, singing and pianguando in a territory where myth merges with reality, the notes of an alabao predict the proximity of death and women like Francisca are as skilled at cooking as they are at "shooting".
Technical sheet (cast)
MARGARITA HURTADO
FRANCISCA RENTERÍA
Topics:
The Piangua fishers
Mangrove ecosystem
Female empowerment
Ancestral knowledge
Rituals of birth and death
Myth of the Tunda
Intangible Heritage
CHAPTER 4 Friends and Enemies at Sea
Tagline: Life in a Humanitarian Space
Storyline: Entering the humanitarian zone of Puente Nayero, in the heart of Buenaventura, is to witness the contrast between the progress of one of the most important ports in the country, with the poverty of the resilient fishermen who live on Calle San Francisco.
Technical sheet (cast)
HILARIO REINA
Topics:
Denunciation
Human rights
Traditional fishing
Life at sea
Nayero Bridge
Humanitarian Space
Peace in the territory
Intangible Heritage
ABOUT DISTRIBUTION
Logbooks is the first original product created by Studio AYMAC for its YouTube channel. The content will be available to the public for free since it is part of the outreach commitment acquired with the Buenaventura communities and leaders during the research and work process in the APPELLATION OF ORIGIN: COLOMBIAN PACIFIC project.
The Logbooks project still has many things to tell, if you are interested in donating, investing, collaborating or sponsoring for a new Logbooks season, you can contact the production house.
May Mc'Causland – Director
CEO, Founder and Executive Producer of Film and New Media of Studio AYMAC. Professional in Social Communication and Journalism, with studies in management and administration of audiovisual projects in the United States (NYC, Chicago) and Argentina (Buenos Aires). After 10 years in the business, working for companies such as Netflix and Universal Studios on international projects: Narcos and American Made, she has decided to launch herself into directing several documentary products of the Buenaventura expedition. She is currently a member of the board of directors of the AVC and cultural manager of innovative fiction and non-fiction projects in different formats and stages of realization. 
Mauricio González – Codirector 
Bilingual journalist and social anthropologist with more than 10 years of experience in the design of digital strategies and multimedia production. Director and founder of the audiovisual content production company Manglar Producciones S.A.S.
He has played a key role in the digital transformation of El País newspaper as Director of Digital Experiences and Multimedia Editor. Head of the digital content, digital design and digital campaigns teams. As a director, he has won several national and international awards with multimedia and documentary projects.
Making films in the regions is a commitment we have had since the creation of Studio AYMAC over 7 years ago. Today, we can affirm that this journey filled with adventures has allowed us to tell stories in unexplored places, facing unique challenges, and proposing diverse production schemes where the only non-negotiable element is quality, not only in terms of technical equipment but also in the well-being of the filmmakers, safety, and every link in the legal chain.
Having traveled the world for three years, the film shot in the salsa capital will finally premiere next Friday, June 9th, in one of the most emblematic spaces for art and independent cinema exhibitions: La Tertulia Museum's Cinemateca.
The Shadow arrives in Colombia with awards and recognitions such as Best Director at the Lusca Film Festival in Puerto Rico, Honorable Mention from the Jury at the Festival International Du Film Panafricain in Cannes, Best Actor and Best Film at the Bangalore Short Film Festival in India, and with premieres in renowned venues in France, the United States, Germany, Brazil and Canada.