The love that since his childhood, Lagrimon feels for Soledad, has turned him into a murderer clown. After living in the shadows for 20 years, he will have the chance to change course.
Sale Phrase – THE SHADOW OF YOUR SMILE
TAGLINE (The phrase that accompanies the title)
 A love story in the "happiest country in the world"
SYNOPSIS 
Lagrimón belongs to a brotherhood of murderous clowns, since he was a child, back to the day when he met Soledad, his only love. She and the charm of the circus were the bait that Sombrita used to recruit him. 20 years later, these 3 characters will cross paths again. The gun is now in the hands of Lagrimón and the end of the story depends on his decision.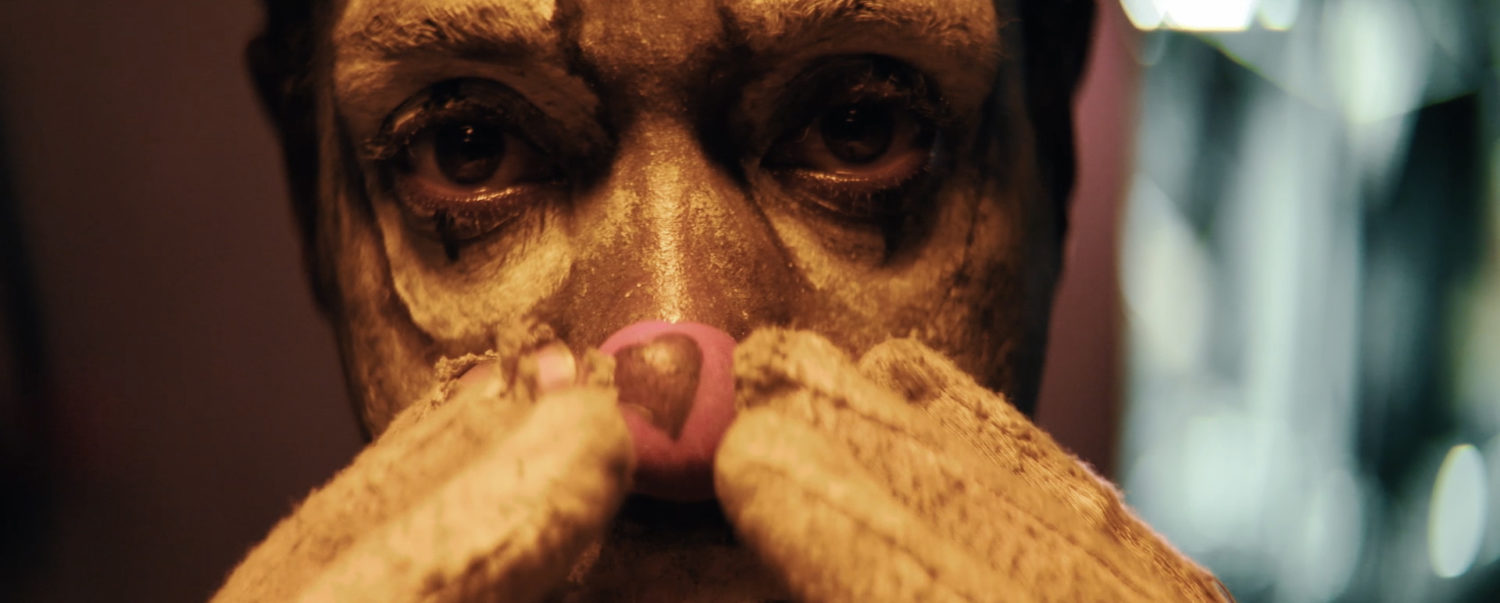 THE SHADOW OF YOUR SMILE is the metaphor of the country and of that nocturnal Cali with the music that represents. 
TOPICS IT ADDRESSES
Organized crime, forced recruitment, marginality, social abandonment, lack of opportunities.  
MAIN PUBLIC
Men and women in urban and semi-urban areas between 25 and 50 years of age, higher than basic elementary education level, fans of art and psychological cinema, moviegoers, film festival goers, with a particular interest in: art, social awareness, sociology, anthropology, salsa culture and latin music.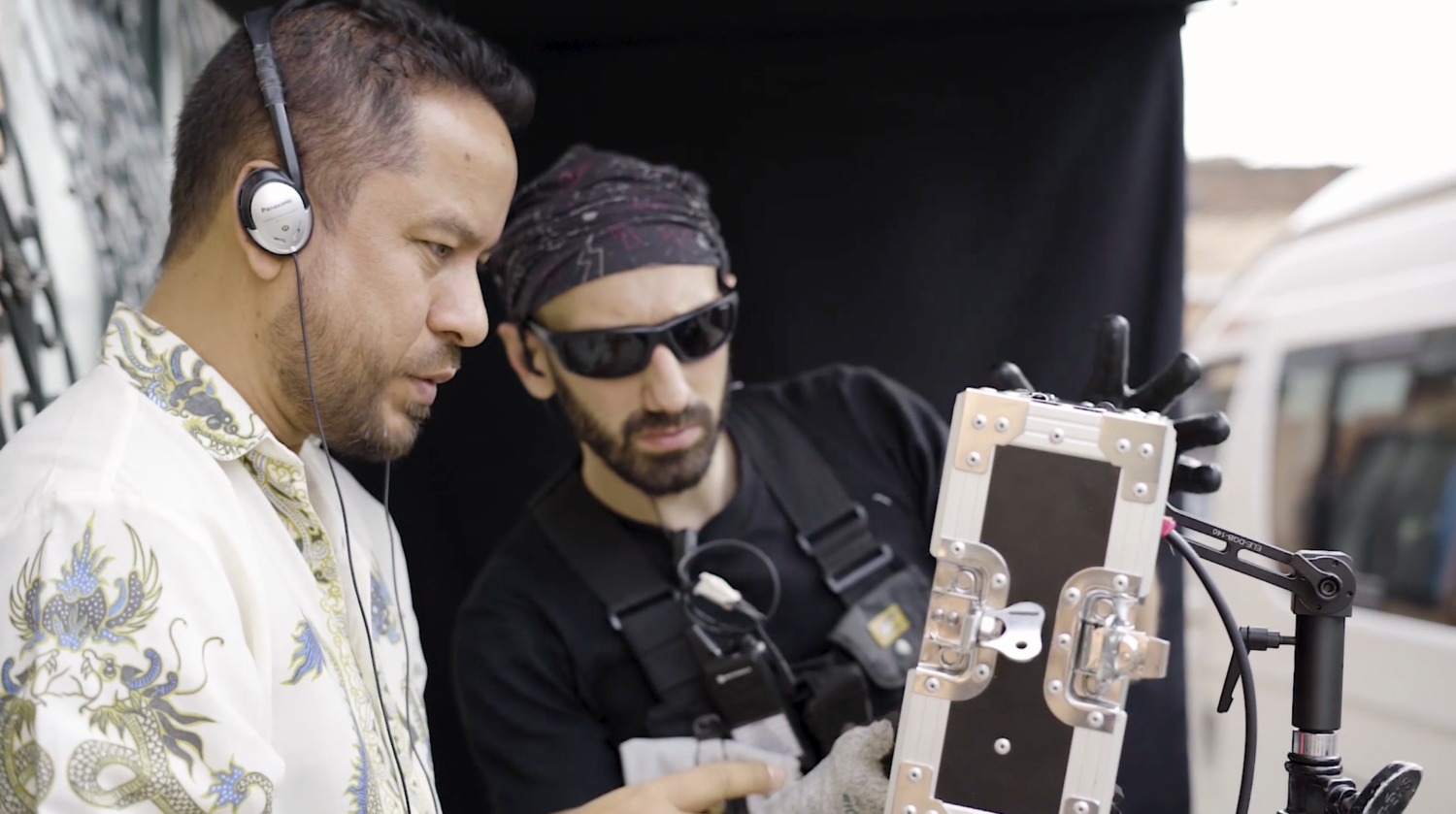 "Initially, different images of a clown came to my mind, first in a garbage can and then in a car junkyard; This is how the idea of recounting through this figure the reality of a country like Colombia, which has been tainted by armed conflict, violence, marginalization and social abandonment. I gave personality to each character and decided that for this story the main actors should have african and indigenous traits (ethnic groups that have been victims of social degradation and that fit what I wanted to show). What is interesting about this story is the metaphor implicit in it; Colombia could be the circus and Colombians the clowns; Colombia, a heartbreaking society and us, people full of fear and prejudice, always hiding behind the mask ". 
"Neither the fictional character of Lagrimon, Sombrita, and the Clown Clan, nor the film endorses violence, racism, or armed groups, nor is against the processes that promote peace. Our intention is not to create fanatics, but rather to satirize the society in which we live and invite reflection. " 
DATA SHEET
Writer and Director CARLOS OSPINA
Executive Producer MAY Mc'CAUSLAND
Actor Director GUSTAVO ANGARITA JR.

Starring JULIÁN DÍAZ – MARLEYDA SOTO – ÁLVARO RODRÍGUEZ
Cinematographer JOSÉ VARÓN
Production Designer JOHANNA BUENDÍA
Make Up Artist TERESA CASTAÑO
Sound Department FELIPE RAYO
Key Producer DANIELA OBANDO
Editor GABRIEL BAUDET
Colorist JOSÉ VARÓN
Music and Composer SIMÓN JARAMILLO
Finishing Coordinator FUTURO DIGITAL
Format Digital 2K – DCP.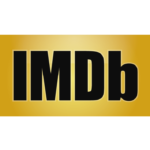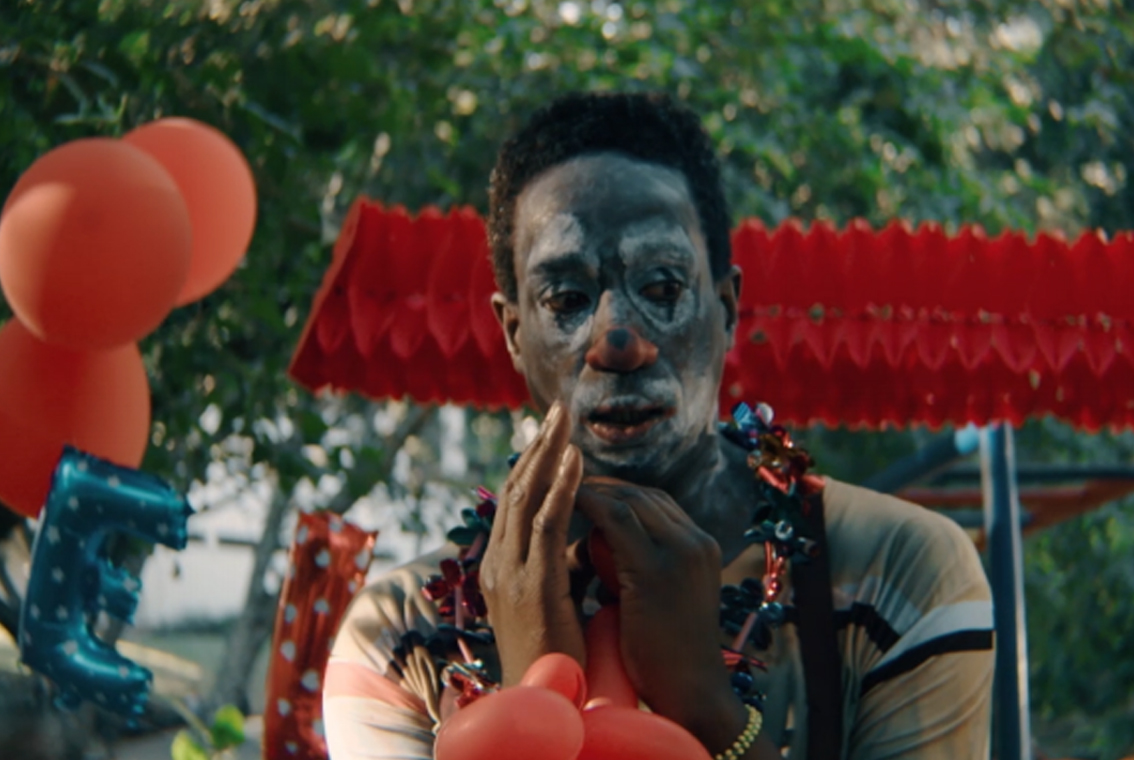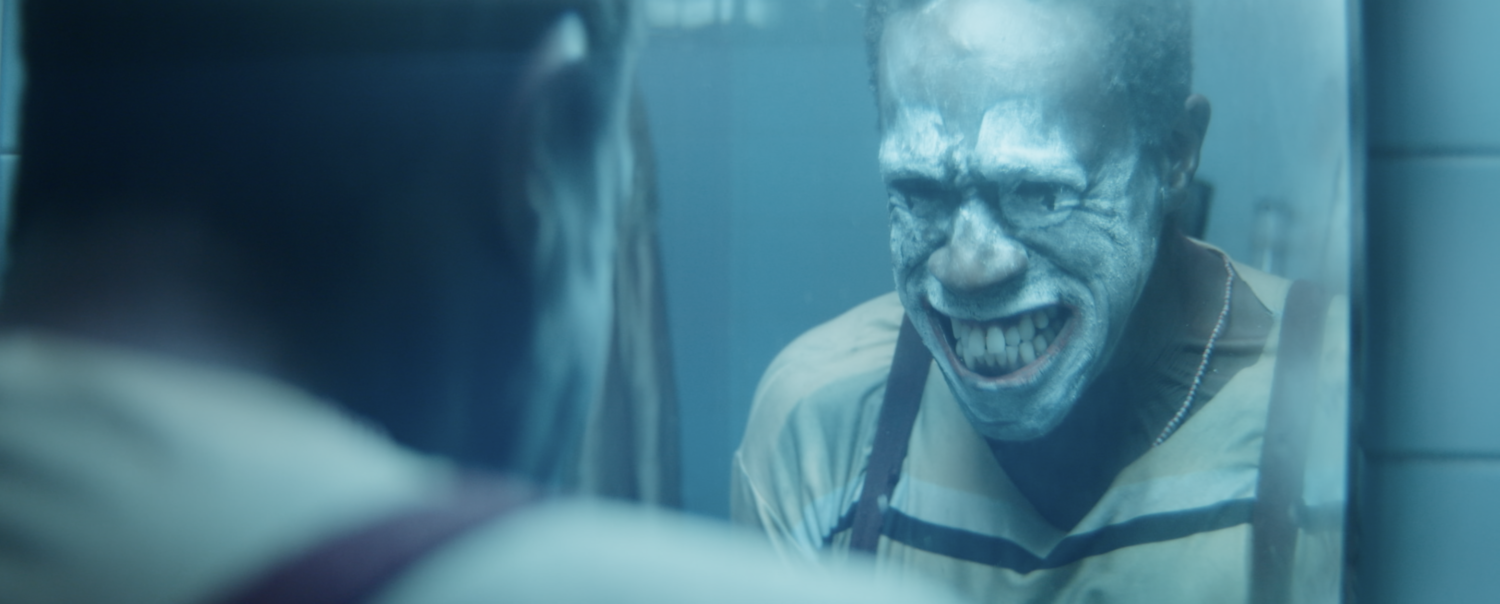 WHO IS BEHIND ONE OF THE MOST AMBITIOUS SHORT FILMS IN THE COUNTRY?
The production company Studio AYMAC, which is part of the Cauca's Valley Audiovisual Association of Cinema (AVC), is behind ''The Shadow of Your Smile '', a production 100% supported by private investment and made in Santiago de Cali. With over 5 years of experience and headquarters in two of the country's principal cities, Studio AYMAC is emerging as one of the most promising independent production houses. This producer is the architect of bringing together a talented group of artists (over 50) to make this story come true, among which stand out: Yuri Buenaventura, Manteca Blue & The Latin Corner and La Selecta Orchestra with Sammy Marrero.
For more information visit: https://studioaymac.com/about/
DIRECTOR'S BIOGRAPHY 
CARLOS OSPINA, Colombian director, writer and producer, with studies in audiovisual production. With over 10 years of experience in the film industry, he has developed his career around his interest in Latin music, which has led him to direct video clips to renowned orchestras in Colombia, Puerto Rico, Cuba, and the Dominican Republic. He has made short films that reflect his sense of belonging with Santiago de Cali. His most recent work, THE SHADOW OF YOUR SMILE, experiences a non-linear narrative, thus playing with the viewer's wishes. Currently, he is in creating a documentary feature film by maestro Edy Martínez, legendary ambassador of Latin music.
ABOUT THE DISTRIBUTION
In order to release the short film in international settings that allow it to make a fruitful trip and later land in Colombia, the film begins its search for international distribution in the Class A festival circuit; Those who are part of FIAPF (International Federation of Cinematographic Producers Associations).
As part of the visibility strategy for this work, we launched the official trailer on digital platforms on June 19, 2020. In addition, the same year and month, six Making of chapters were released, all available on Studio AYMAC Youtube, Vimeo and on their website.
ABOUT THE ACTORS DIRECTION
«The direction of actors is a job that has been wasted in recent years, is associated with major Hollywood productions, classically focused on the comfort of the actor and solving problems of the character such as accent or socioeconomic characteristics. In Colombian cinema that figure rarely exists, for the limited budgets that many times make juggling directors with thousands of tasks, finally leaving the job of directing the actor. In our case, we turned the direction of actors into a school of our own style that helps our way of telling stories through the eyes of the characters; We gave importance to each character, even the extras, with all of them we talked and elaborated a roadmap, making each one tell a brief story. Although THE SHADOW OF YOUR SMILE is a technically ambitious short, you can also enjoy quality in those things that are imperceptible and that are part of all the creative gear. We are sure that with this we make a very important difference in Colombian cinema"
«It was always clear to me, we should film in Cali, which gave us great pleasure, as we not only opened the Studio AYMAC headquarters in this city but we also thought of a,» Caliwood Reloaded «. We have a first-hand musical narrative. Songs such as VAGABUNDO by Yuri Buenaventura and PAYASO by Raphy Leavitt and La Selecta Orchestra, were key in this story. Something that the director was clear from the beginning; We have Gustavo Angarita Jr., in front of the acting direction and a team with over 50 highly qualified and recognized talents, responsible for creating THE SHADOW OF YOUR SMILE. You can see the quality of the product when you see the result. Overnight, sweat and tears were definitely worth it. I am happy to create projects that make your hair stand on end, and this one succeeds.»
Having traveled the world for three years, the film shot in the salsa capital will finally premiere next Friday, June 9th, in one of the most emblematic spaces for art and independent cinema exhibitions: La Tertulia Museum's Cinemateca.
The Shadow arrives in Colombia with awards and recognitions such as Best Director at the Lusca Film Festival in Puerto Rico, Honorable Mention from the Jury at the Festival International Du Film Panafricain in Cannes, Best Actor and Best Film at the Bangalore Short Film Festival in India, and with premieres in renowned venues in France, the United States, Germany, Brazil and Canada.
Guapi Expedition compiles the stories of 4 days of stay in the town and revolves around the search and encounter of Genaro Torres for the production of a documentary about his legacy.