The mochila is a backpack, a suitcase, or an essential accessory when traveling. For many native people of our country, that mochila is much more. Weaving it is related to the thoughts and experiences of those who create it.
This virtual backpack has woven by the members of the team that work in Appellation of Origin: Colombian Pacific project, from our travel experiences and today we want to share it with you.
The traditional mochila has a purpose captured in the designs they carry, in the stitch and finish they have. There are not two hand woven backpacks exactly the same; who weaves it and the circumstances in which we make it, make it a unique element. Ours have a particular purpose and characteristics granted by those who created and filled it.
The experiences of each of us who are part of this project shape it. With Gustavo Angarita Jr, having an educated mother, one of those who truly have a vocation and passion for what they do, marked him deeply and became the first stitch in the fabric of our backpack.
(Gustavo is well know in the national media and a talented person, and if you don't know him, you will surely know his father, one of the most recognized Colombian actors, Gustavo Angarita)
Doña Margarita was part of an educational project of the Colombian government, called "New School" that led her to interact with the Pacific and its culture, creating educational materials and special techniques for a remote region and with problems of connection both physical and mediatic with the rest of the country. This story, along with the friends she left in the region, were the origin of the first trip which would take Gustavo and May Mc'Causland to venture into the Colombian Pacific, specifically to Guapi (Cauca), with several dreams and ideas that have transformed along the way without losing the joy and love for the region that was born in them from the first moment, it was the beginning of a task that has marked the course of their lives, a purpose that has developed into a professional and long-term life project.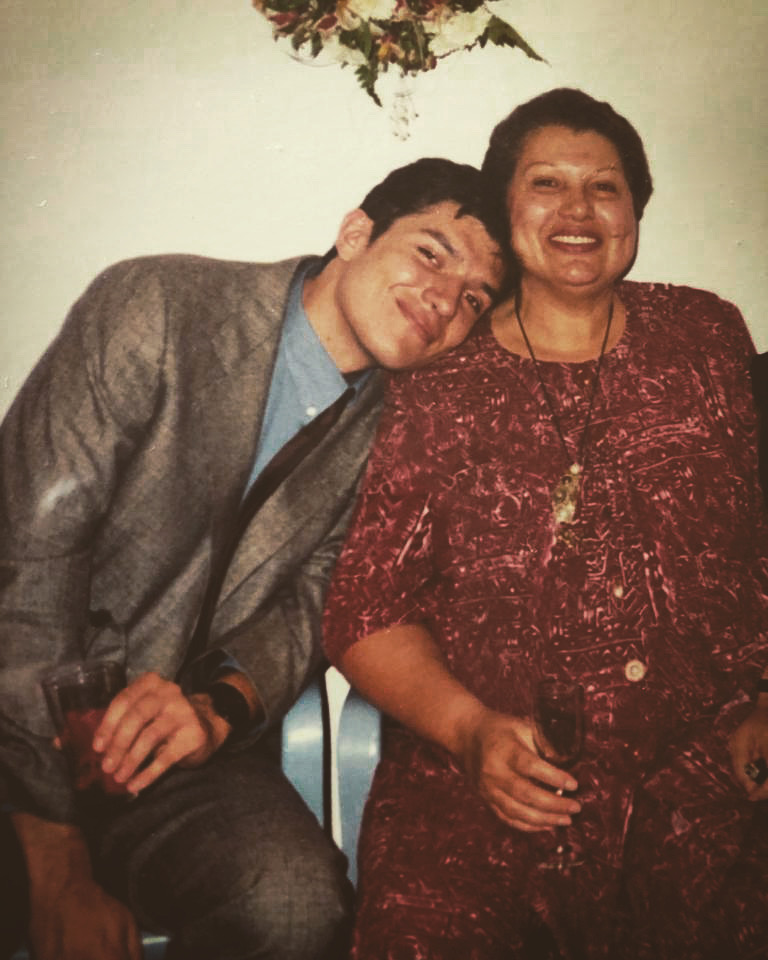 Gustavo with Margarita, His mother.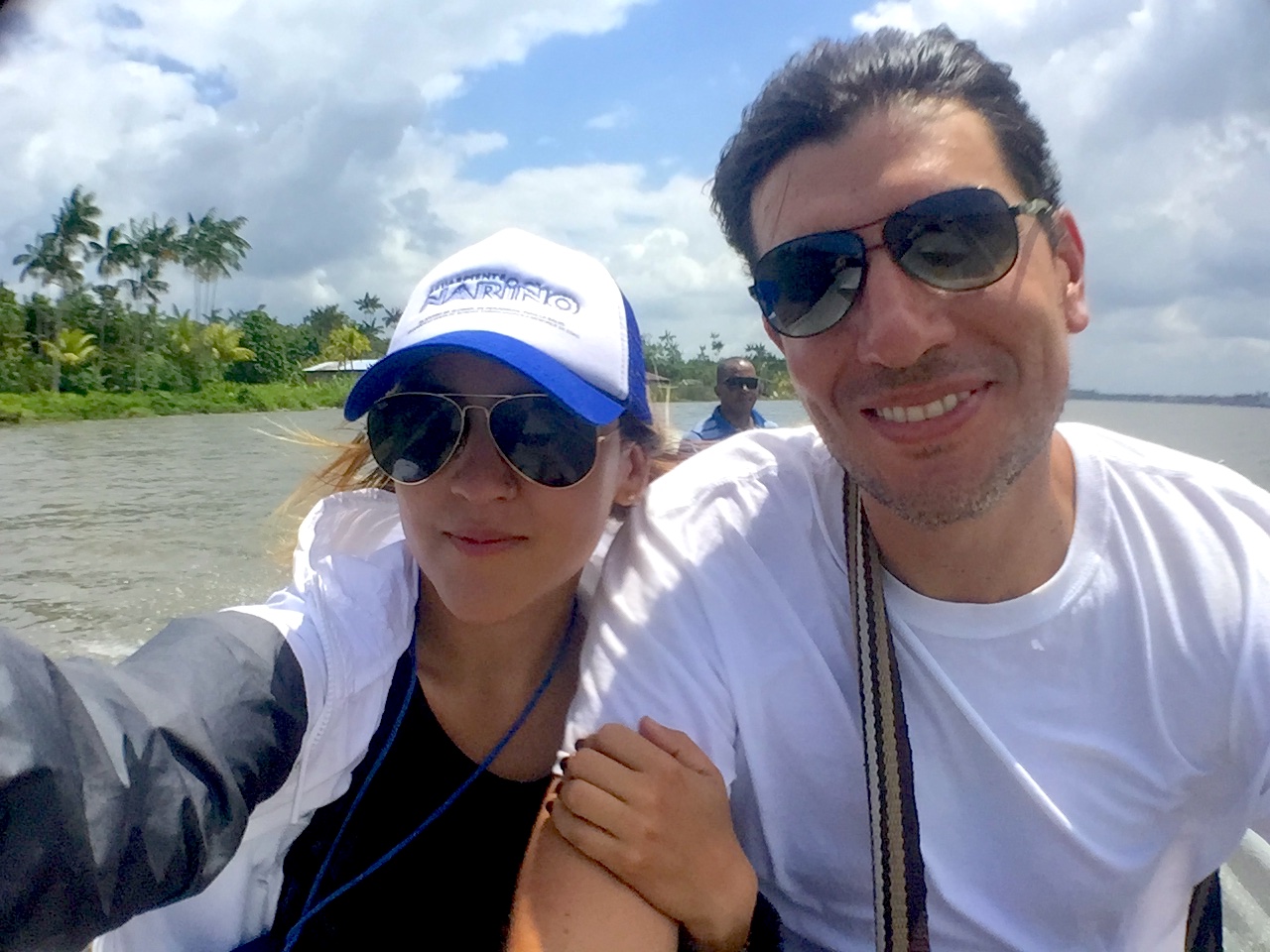 Gustavo y May navegando por el rio Guapi en su primera visita. Al fondo Martín Orejuela
This backpack is "desgualanga" (worn), which makes it more important to us, because it carries the evidence of the trips made. It has accommodated and adjusted to contain all the experiences that have taken place over 4 years while our working group was being assembled exploring the Colombian Pacific together. We want to invite you to review this backpack and join us on this tour as we continue to fill our hearts with memories.
YOU WANT KNOW MORE ABOUT?  Visit our blog.