Expedition Buenaventura results from a 4-day audiovisual marathon that records these filmmakers' first meeting with different protagonists from the Buenaventura and their stories that were documented to be part of the investigation of Appellation of Origin Colombian Pacific project of Studio AYMAC production company.
This is the first expedition that studies plans to carry out, document and share its process of collecting stories and experiences with the followers of the project, and it has over 70 products that can already be enjoy on the net: the Logbooks web series and Pacific Characters, downloadable recipes Pacifico Delights, interactive maps of routes, tourist sites and gastronomic attractions, 360º Virtual Tours, photographic galleries that summarize each day of the visit and the blog La Mochila Desgualanga' tells experiences of the exploration of the Pacific.
Likewise, on Tuesday, April 13 will be the launch of The PÓDCAST series that is part of the blog La Mochila Desgualanga' where the founders of the study and the project describe entertainingly how the Appellation of Origin adventure started and what they have found in their years on the road.
These trips are a quest to create a more realistic portrait of the inhabitants of the Pacific, moving away from stereotypes and highlighting their value and culture, the way they have resisted and advanced amid the historical and current adversities that their communities face.
For Executive Producer May Mc'Causland and Creative Director Gustavo Angarita Jr (both founders of the company), " Colombian Pacific Appellation of Origin for more than 4 years became their life project, with it we traveled more of 30,000 km in the territories, understanding the birth, living and dying in the Pacific, inspired us to create the Buenaventura Expedition, so is the first group of products in this universe and marks the beginning of a new stage of this project where the result of a long research comes to light in order to show everyone the diversity and wealth of the people of the Pacific coast by weaving together with the community"
Studio AYMAC continues to bet on the Pacific and new creators, among its plans are to carry out fiction series with stories from the region, continue research and search for resources for a documentary feature film that gives the project its name, and soon embark on a new expedition .
Visit the Buenaventura Expedition:
https://studioaymac.com/en/appellation-of-origin/buenaventura-expedition
For more than 15 years, Jade Jaguar Cinema Festival has highlighted the work of directors and creators, choosing pieces that stand out for their creativity and quality that they found in THE SHADOW OF YOUR SMILE to nominate it in the category of narrative short films.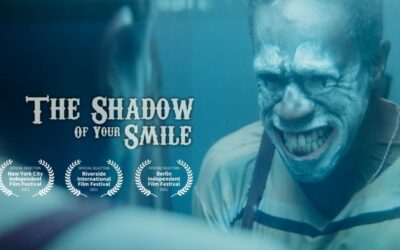 The international tour of the short film produced by Studio AYMAC that began with its premiere in Berlin, adds a new station, New York, the big apple.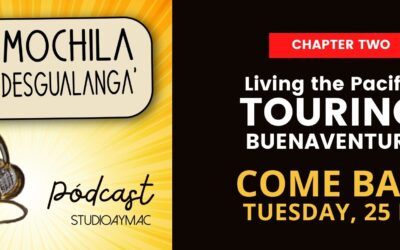 After a three-week break, we resumed the distribution of our series on platforms, premiering its second chapter.