Written by: May Mc'Causland
Narrated by:  May  Mc'Causland y Gustavo Angarita Jr.
Recorded and Postproduced by: Simón Jaramillo de Vinilo Estudio. 
Hello humans! We want to make you fall in love with the Pacific, I have compiled some photographs and links from the recent Buenaventura Expedition and I will tell you a bit about How a diverse group of filmmakers indulge in Valle del Cauca in the memorable year 2020, I also share several links of the recommended routes on the interactive map.
Thank you all for listening and reading.
We are happy to hear from you and we will be attentive to your messages.
Let's continue reviewing La Mochila Desgualanga'
How do we search for Buenaventura
From where the idea of ​​exploring a territory in 96 hours was born.
The art of midwives and healers in the Pacific
We present the plan to safeguard ancestral knowledge in the territories. And we share data of the knowledgeable people in each of the departments.
The role of women in the territories
Traditional trades and the role of multitasking women in the Pacific.
Sound Journey: Los Matachines
Hear in the fascinating voice of Gustavo why it is better to have friends on December 28 in Guapi.
All 4
Gustavo's relationship with the 4 elements of life and the 4 departments of the Pacific
Curious Fact: Tourist sites to visit Buenaventura
Hear in May's voice what are the recommended routes in Buenaventura. Unmissable!
The promises of the podcast
We left for Buenaventura in January 2020, thanks to the idea of ​​our dear Julia G. Ávila, my friend, head of content and illustrious who came up with the idea to explore and who encouraged the team to donate days.
Thanks to this great idea, we have more than 40 products from the transmedia pilot of the APPELLATION OF ORIGIN: COLOMBIAN PACIFIC.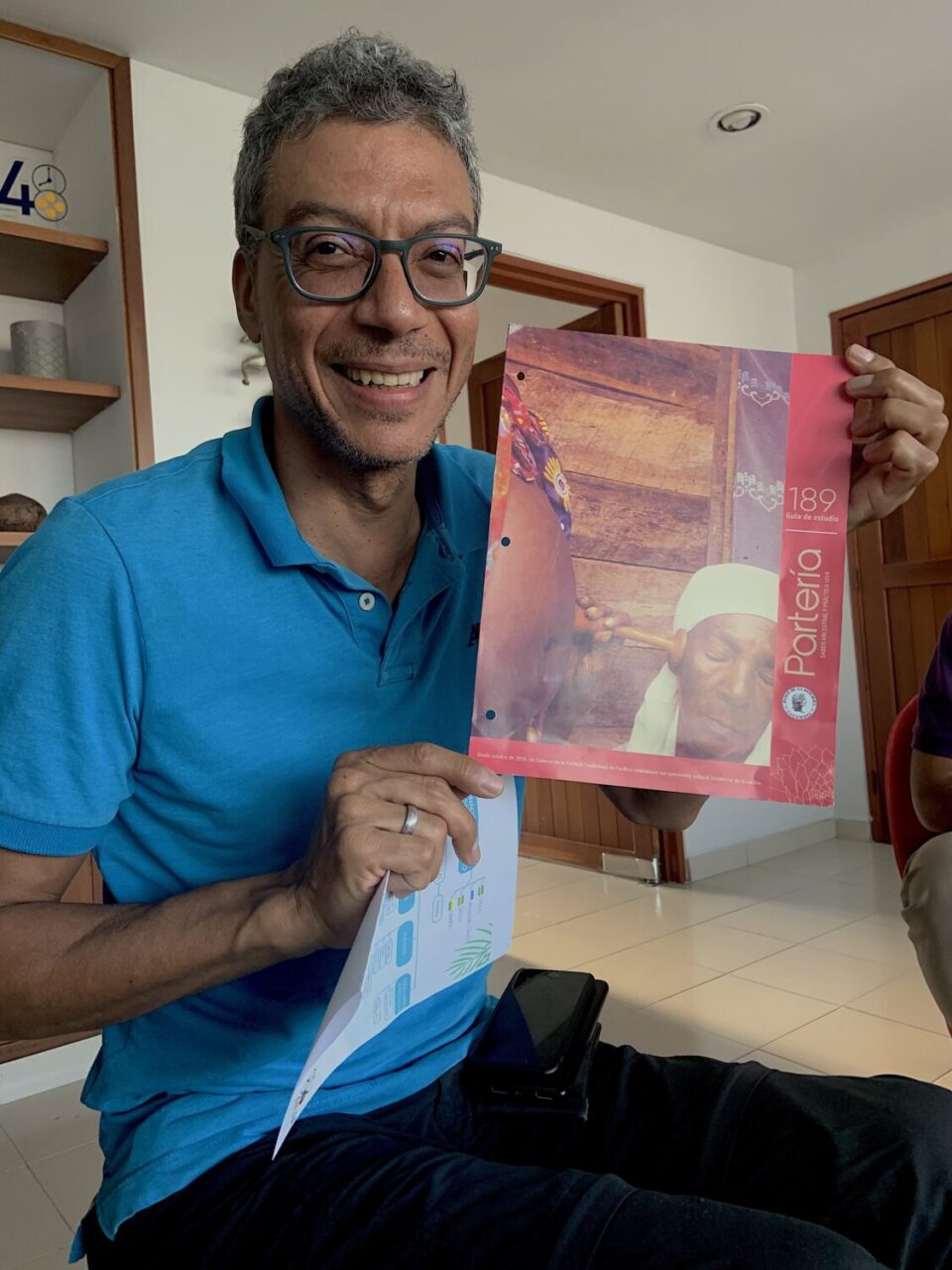 César Salazar referring to 'The Best Soundists'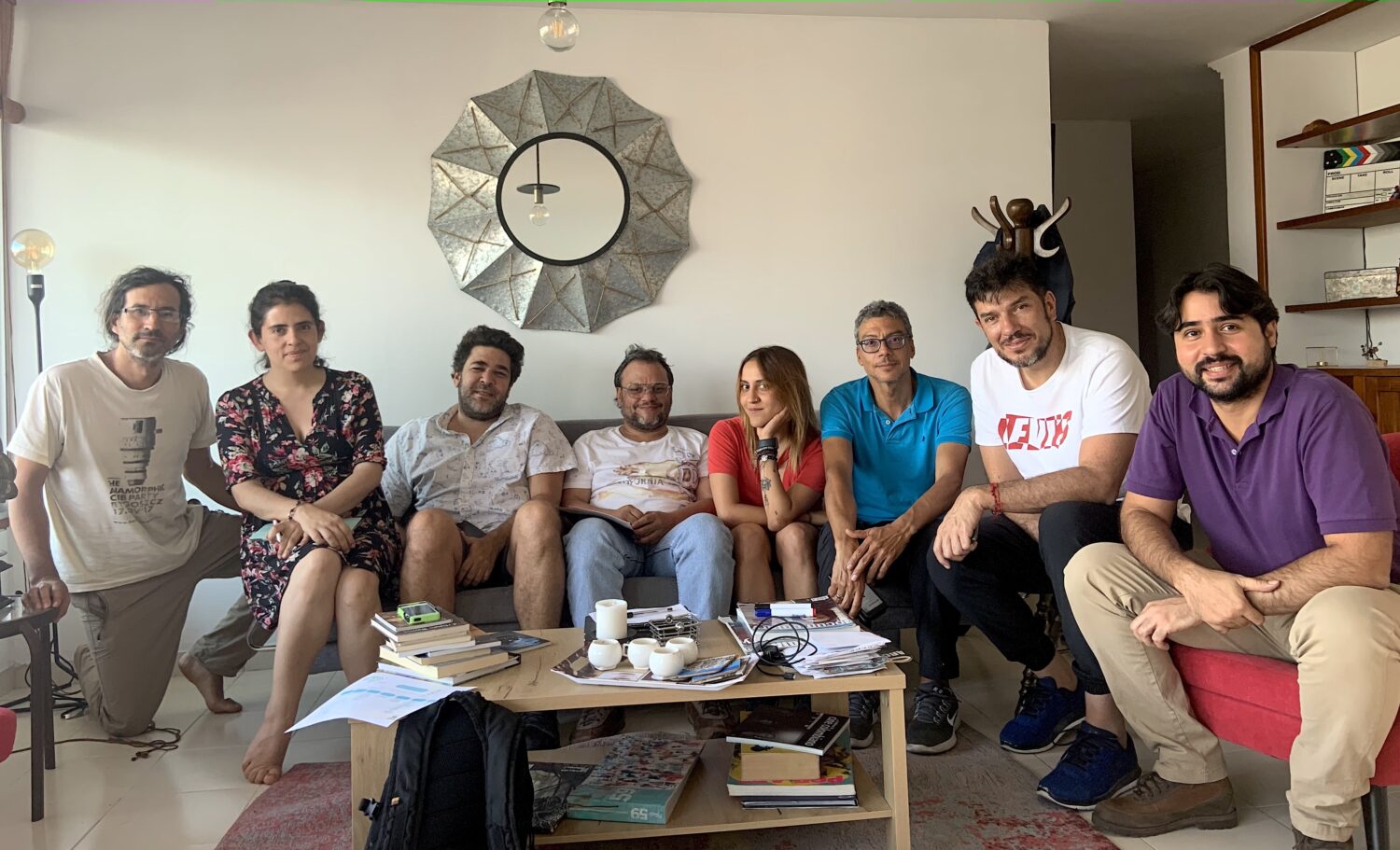 Memorable moment where Expedition Buenaventura was born
To get you encouraged, I recommend reading while listening to this song: 
Mi Buenaventura – Mi Pregoyo. Leonor Gonzales Mina
Thursday, January 23 Julia and I traveled by car to Buenaventura from the famous Portada al Mar of Cali.
We arrived at the Hotel Cordillera, in the center of the city, a favorable location. We toured on foot with our friends from the National Navy who were our support in land and river transportation. We managed the agenda and set everything ready. Thank you friends and family of the Navy!
I share the route we did in the expedition on this interactive map
21-day national civic strike
As I was telling you, this was a memorable event in 2017 ( ARTICLES IN SPANISH)
¡C A R A J O! Una narración de las movilizaciones sociales Paros cívicos: Chocó y Buenaventura 2017
(A narration of the social mobilizations. Civic strikes: Chocó and Buenaventura 2017)  A recommended article on the civic strikes social mobilizations in Chocó and Buenaventura in 2017 to contextualize the situation
Informe del paro cívico Buenaventura 2017 hecho por la Defensoría del Pueblo de Colombia
Report on the Buenaventura 2017 civic strike made by the Office of the Colombian Ombudsman
Traditional Midwifery is a transversal axis in our project, since the creation of the documentary that weaves the entire transmedia.
If you are encouraged to visit the afro and indigenous midwives throughout the Pacific.
Midwifery route
This is the Special Safeguard Plan led by ASOPARUPA. Get to know it!
Appellation of Origin: Colombian Pacific
This is our transmedia project that has been weaving year after year
Like the elements, each department is different and when joined together they generate life.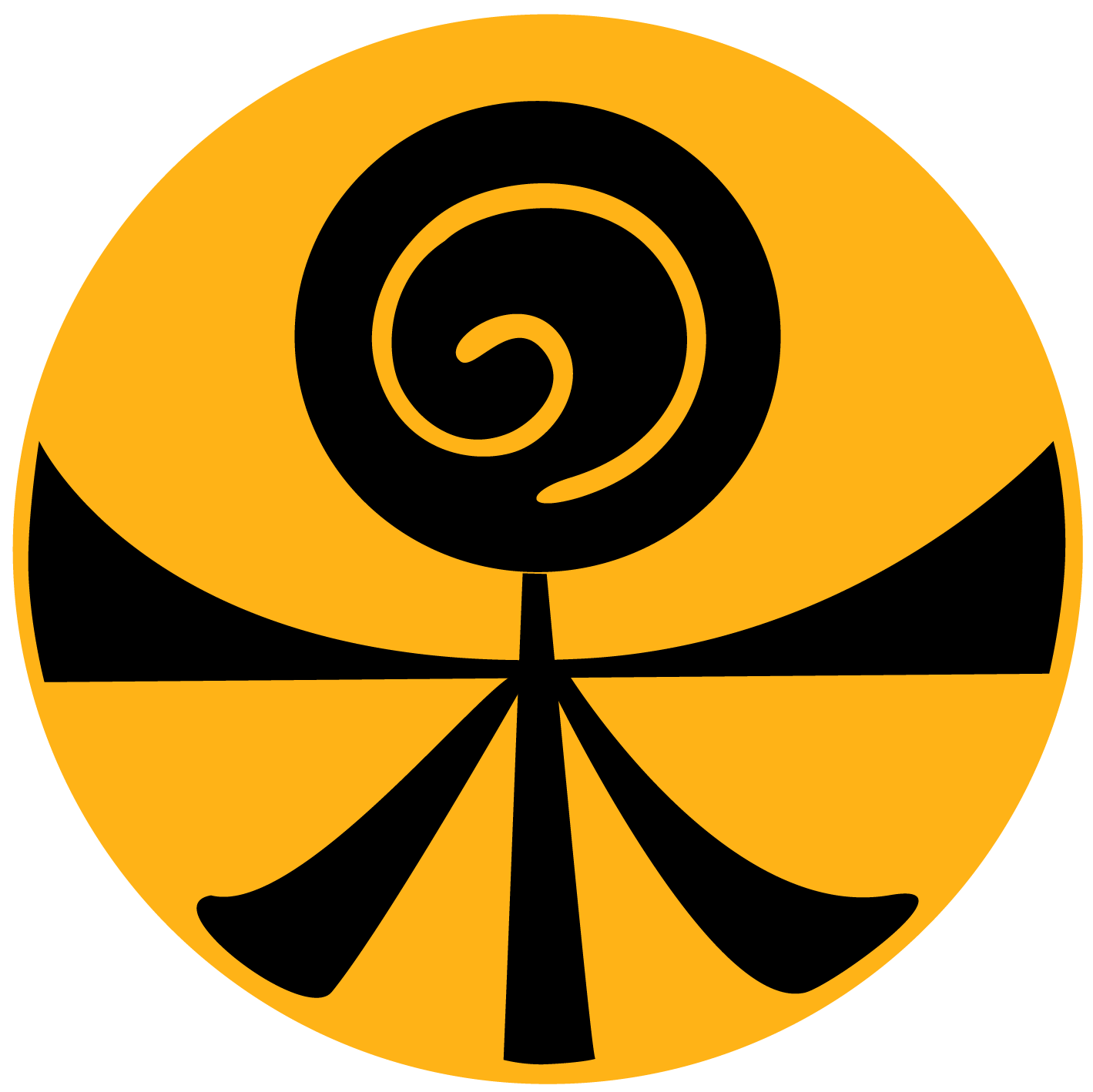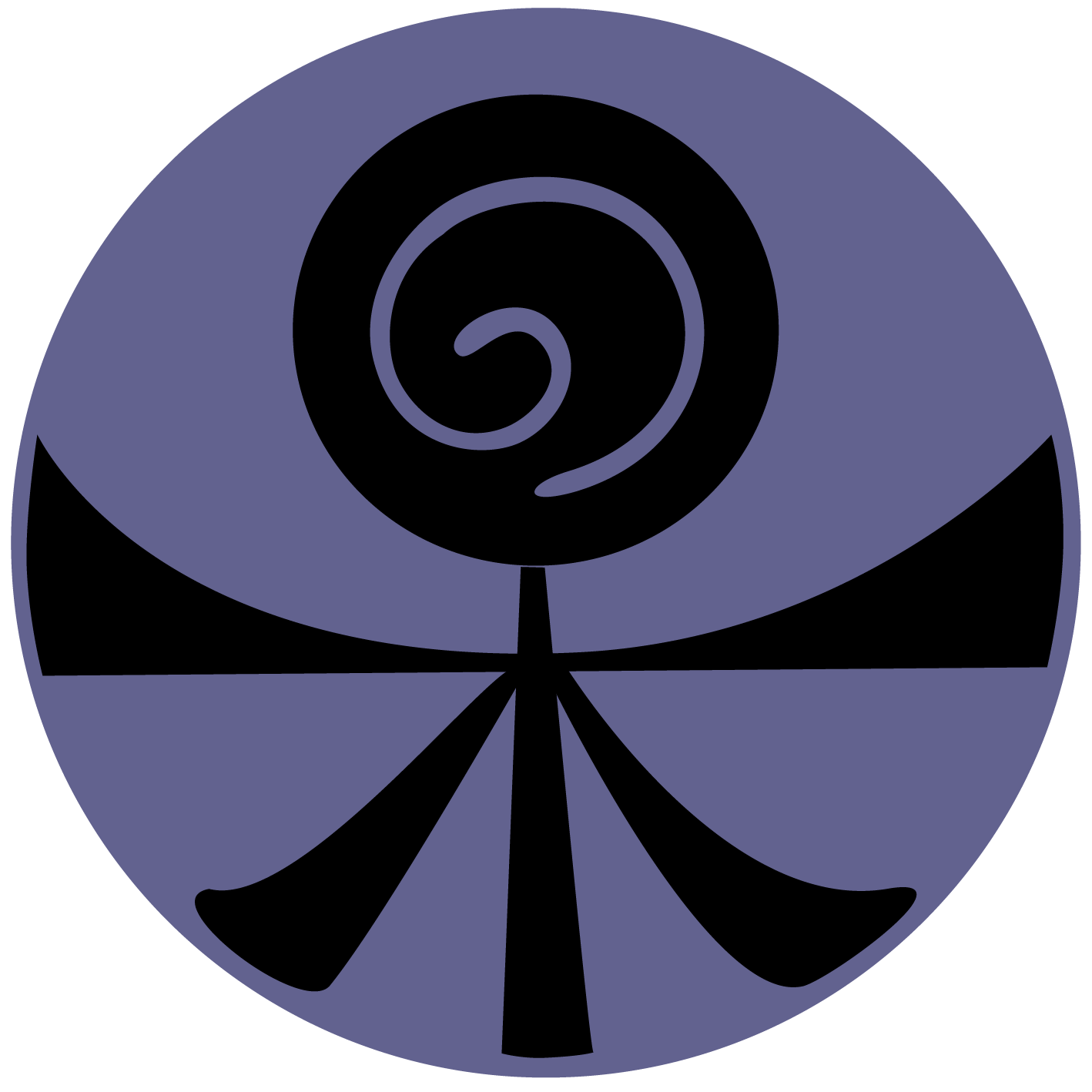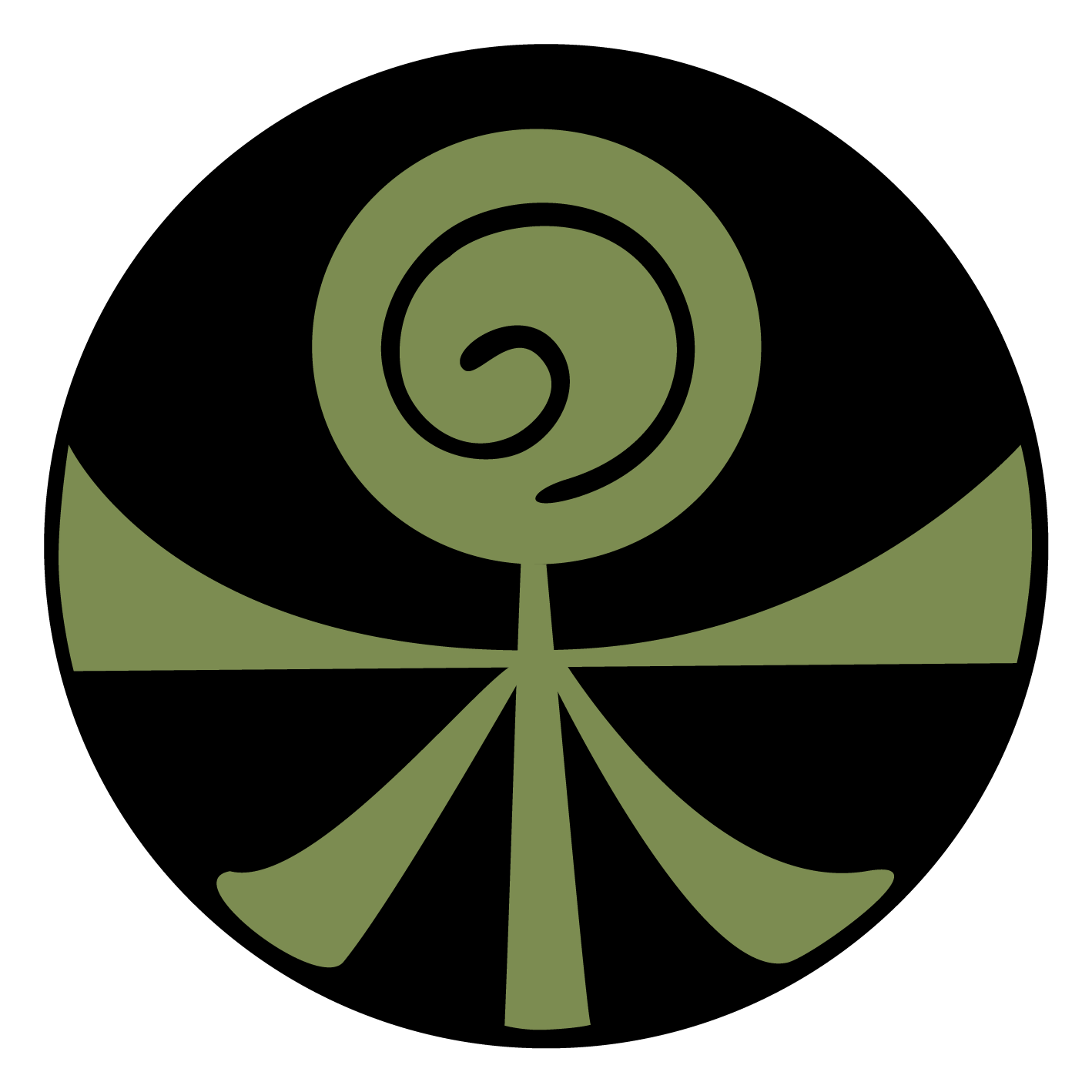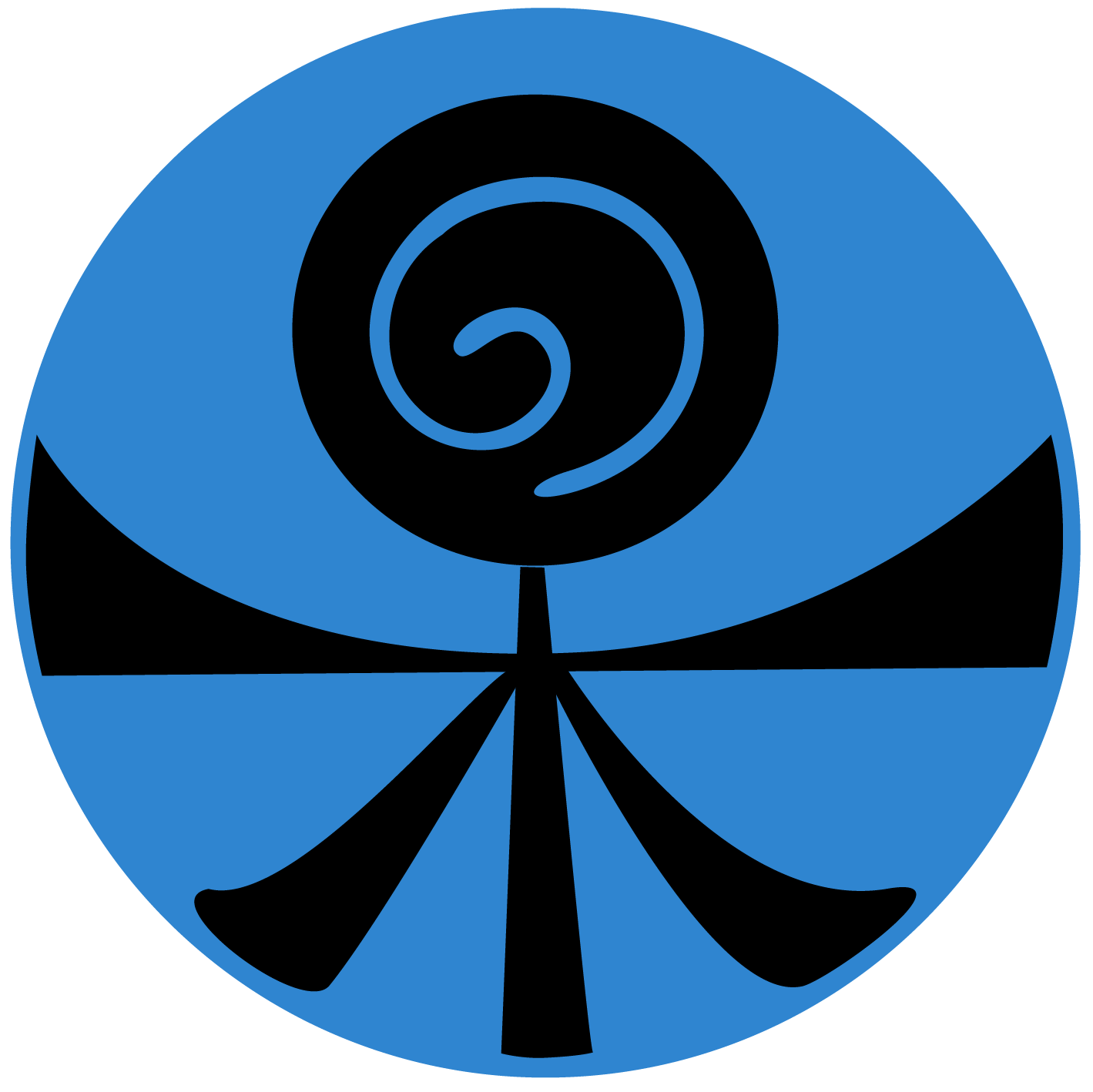 What does the Denomination of Origin logo mean?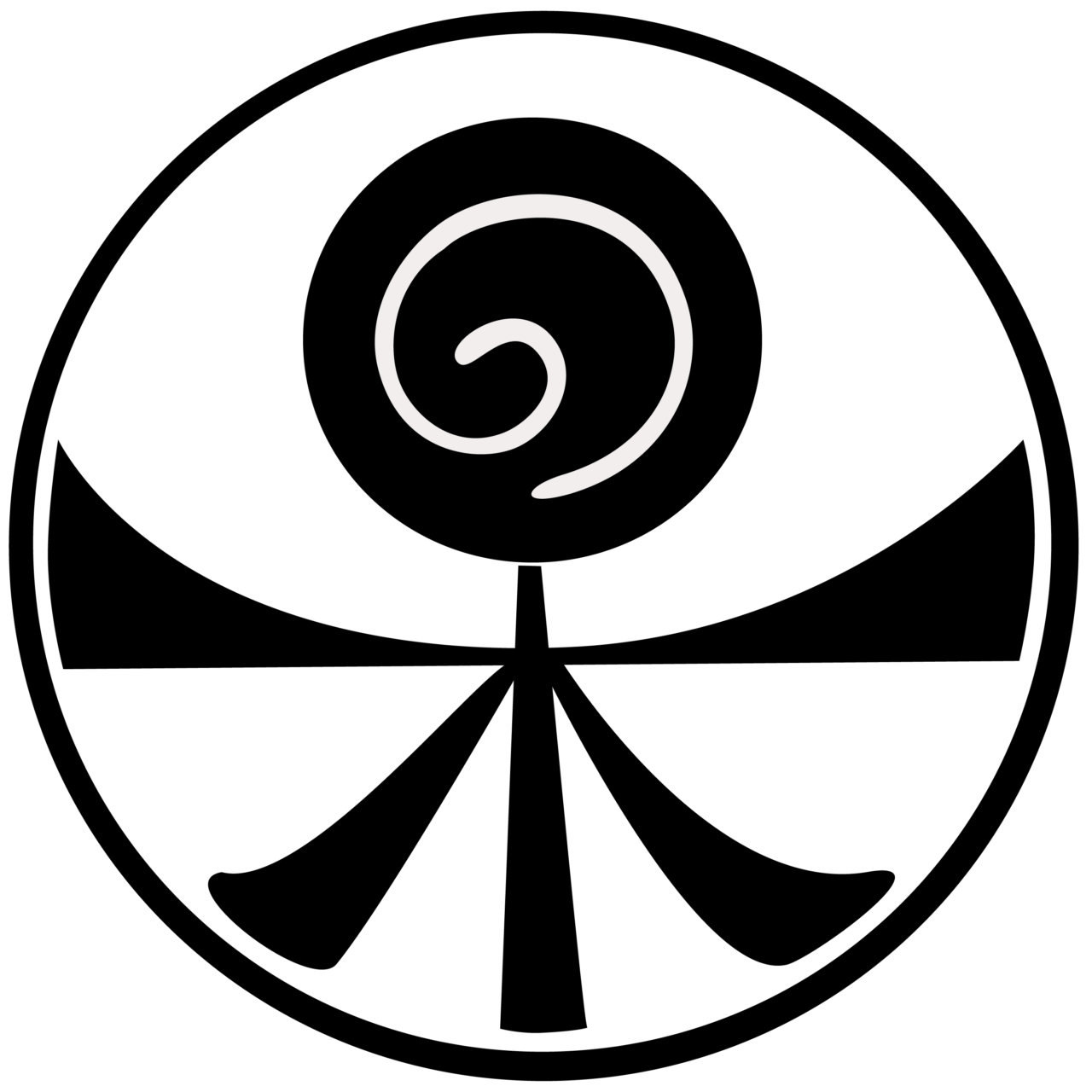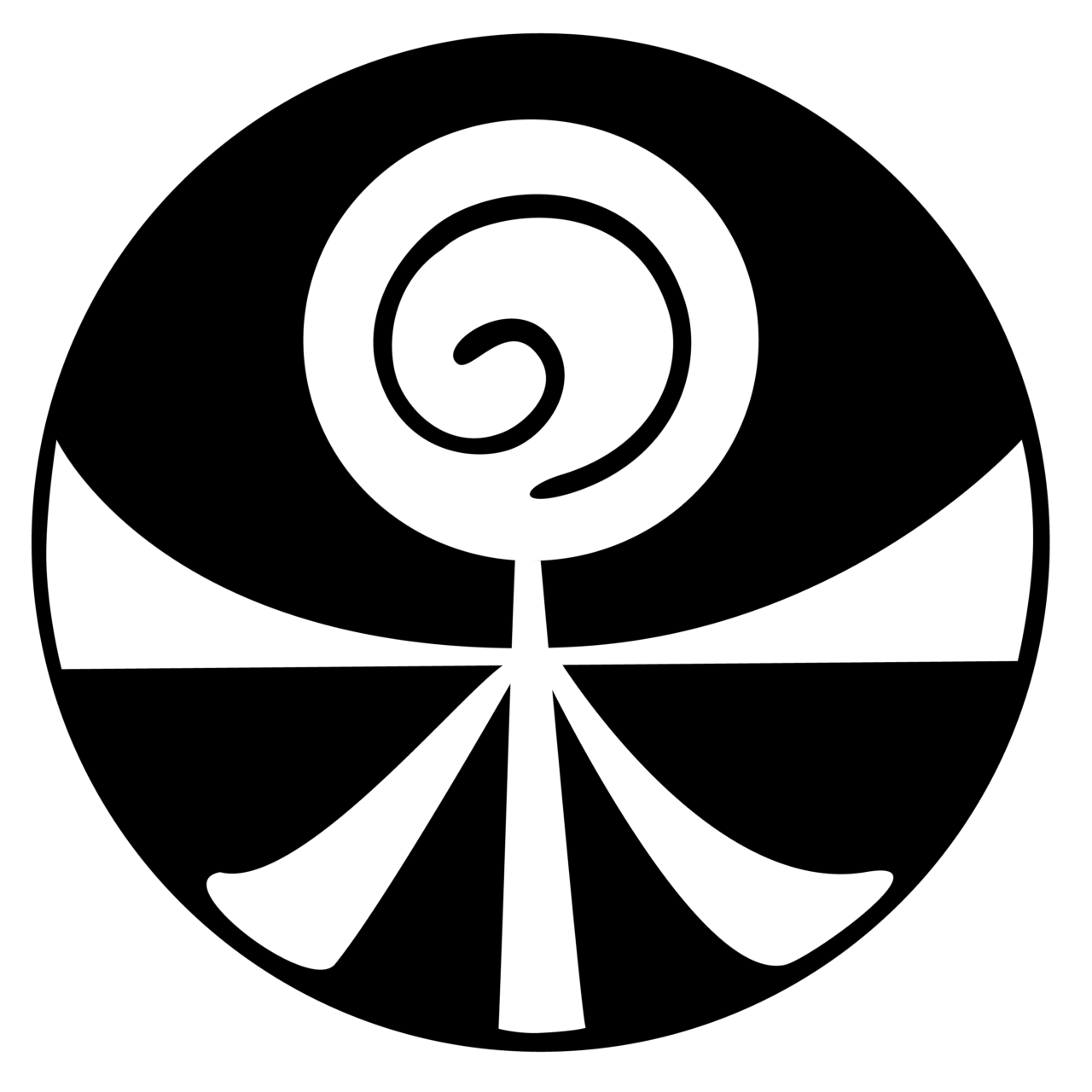 The graphic is built with various symbols that when joined together give the appearance of a landscape, a river, a tree or a baby in the womb joined to its mother by the umbilical cord. Air, water, earth and fire appear within it simplified.
The elements that compose it have these meanings:
The circle: representation of the unit and the womb, cooperation and the constant cycle of life and death.
The spiral: Symbol associated with the process of life.
The roots: our union with the earth and the origin of everything.
Women in the Pacific are multitaskers and just as they do midwifery, cook, raise, work, fight for their rights, fish, hunt, sing, play, sew and dance. Very protective of tradition and heritage!
Francisca Renteria Renteria better known as 'Pachita' one of the first inhabitants of Playa Piangüita who opened the doors of her house to us with a Fish Sancocho. Tasty wisdom!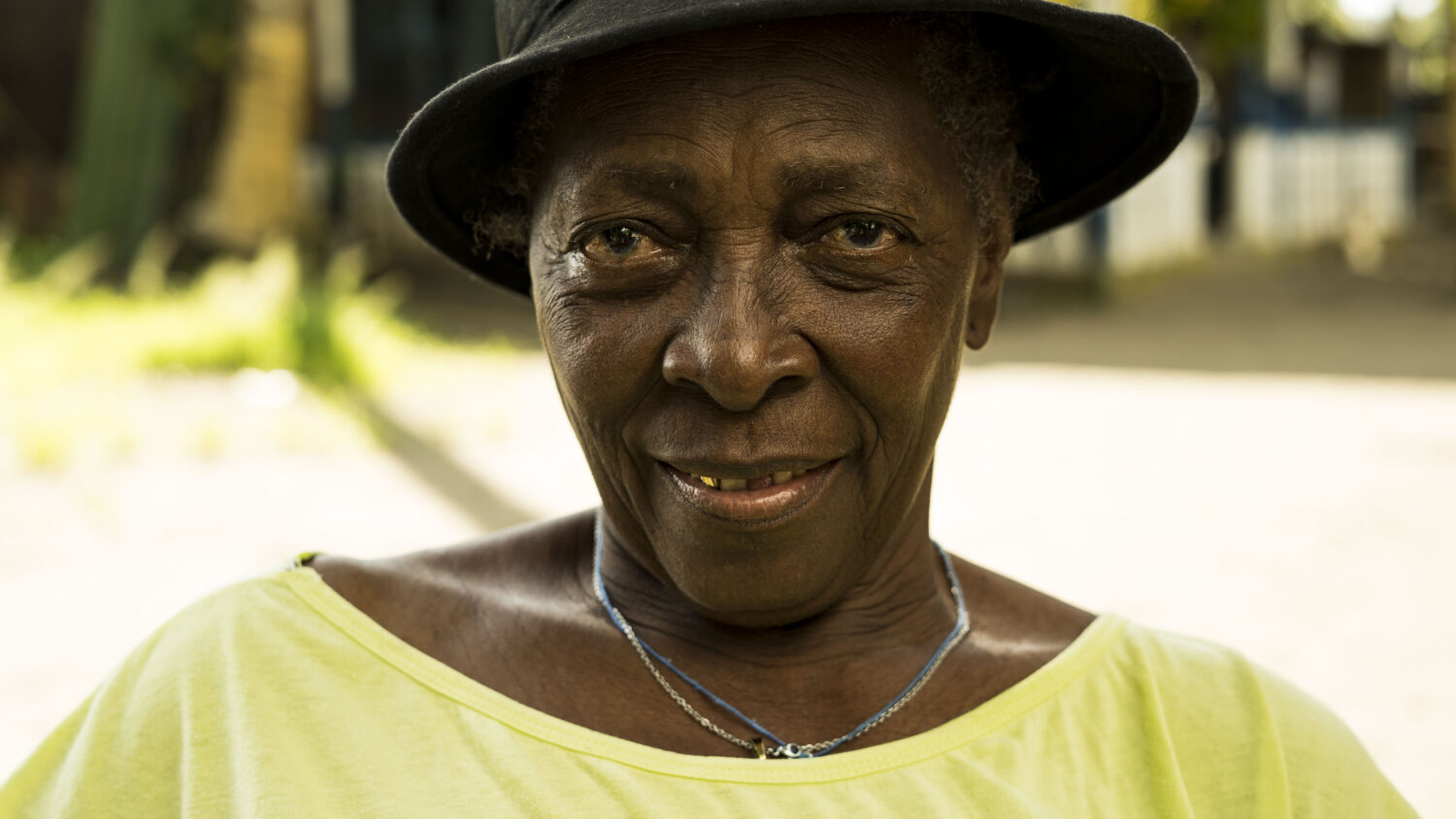 Francisca Renteria Renteria
Rosalbina Valencia better known as 'Rosita' Entrepreneurial woman of the Association Ebony Women of Ladrilleros, her house in Juanchaco is at the same time a restaurant, tailor shop, miscellany, handicraft workshop and space to build typical instruments. A whole shopping center!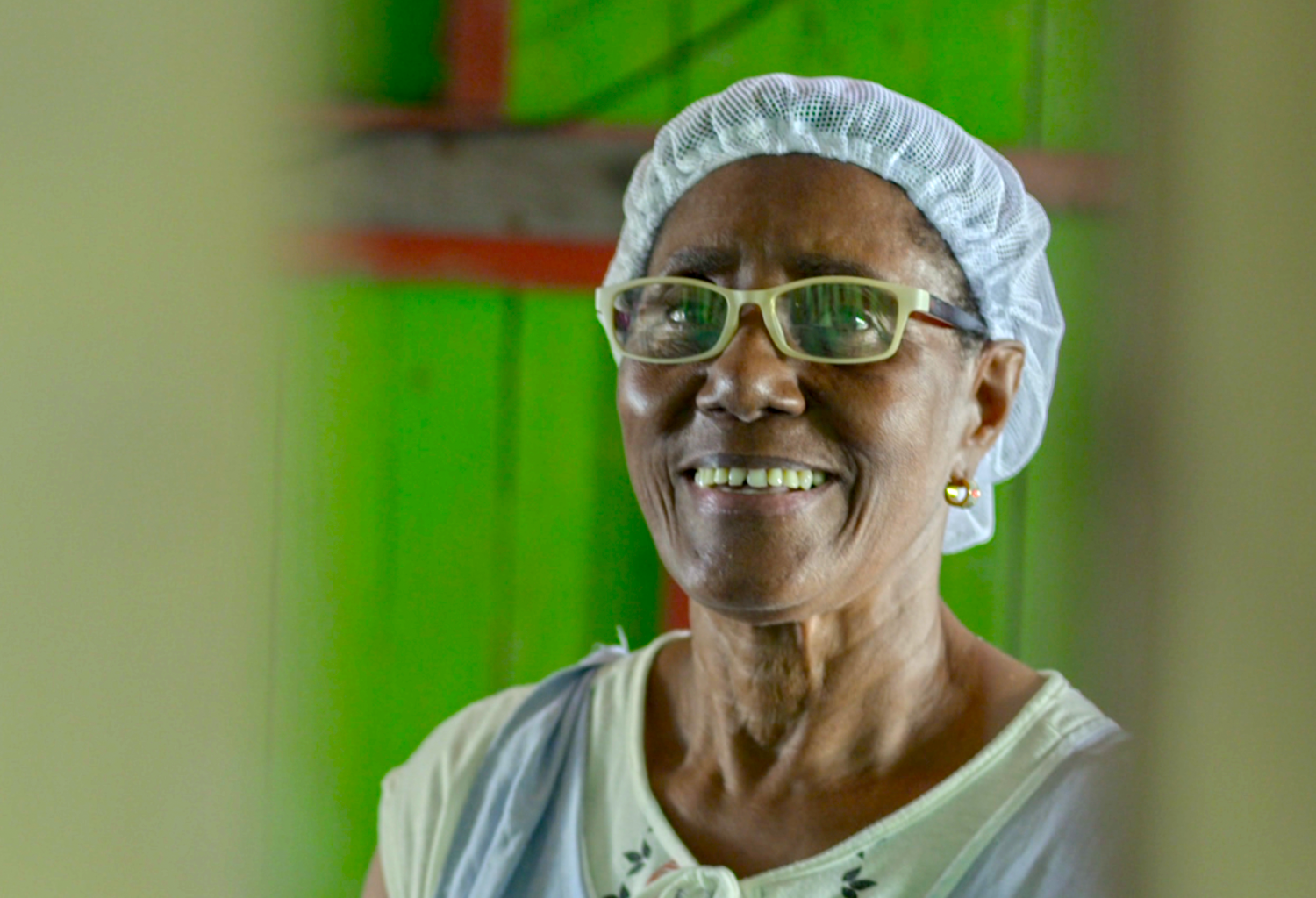 Doña Rosa restaurant in Juanchaco
Do you want to know about La Flor del Duende (Elf flower) Trail?
With these articles you will want to know more … (article in Spanish)
SENDERO "LA FLOR DEL DUENDE": MUJERES ORGANIZADAS EN TORNO A LA PROTECCIÓN DEL AGUA
The women of the organization are looking for support for their initiative, here we share a link where they can learn more about what they do and how to support these fighters.
ASOCIACIÓN MUJERES ÉBANO EN EL PROGRAMA DE PEQUEÑAS DONACIONES
The main product of the Expedition: 
LOGBOOKS

Travel memories. Buenaventura Expedition
Seven filmmakers undertake a whirlwind journey through Buenaventura, their goal, to collect images and meet characters that will be part of the transmedia project Appellation of Origin, Colombian Pacific.
Complementary product of PERSONAJES PACÍFICO
In 3 days of pre-production directed by Oscar Lozada, Head of Research, we traveled with some basic guidelines, focused on finding destinations behind characters, and so it was or so we made them believe, because before our filmmaking team arrived we had to have everything coldly calculated, as they say: Our angels do not abandon us. Never.
Little by little we wove the web of exploration, which you enjoy.
On the Malecón de Buenaventura  known as 'Malecón Bahía de Cruz' we were received very well by Rafael Arango from Julieta Restaurant and Jemny of Palafitos, cultural managers of the municipality, they were very helpful and attentive during our visit. Thank you for your support and for serving us so well!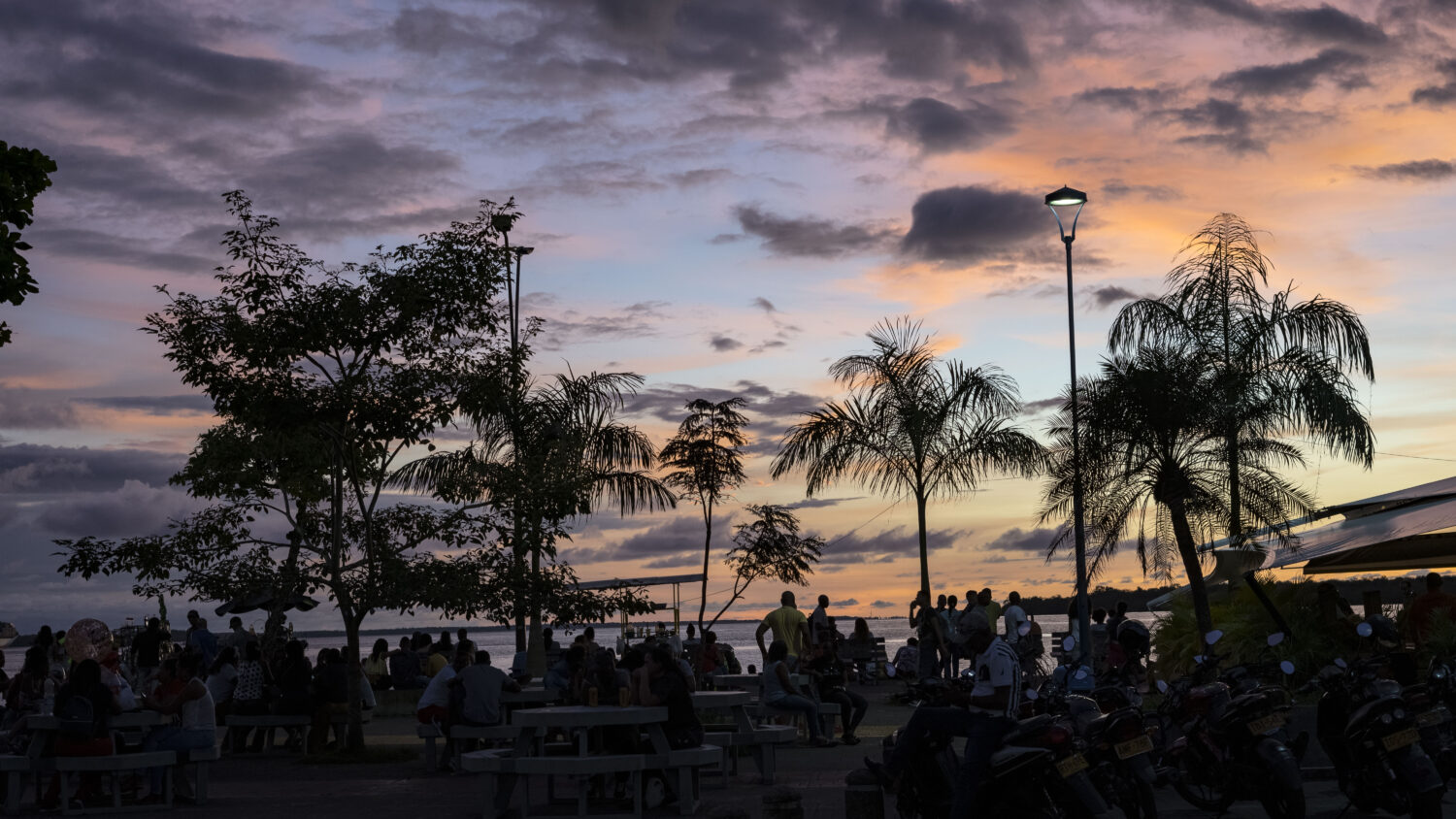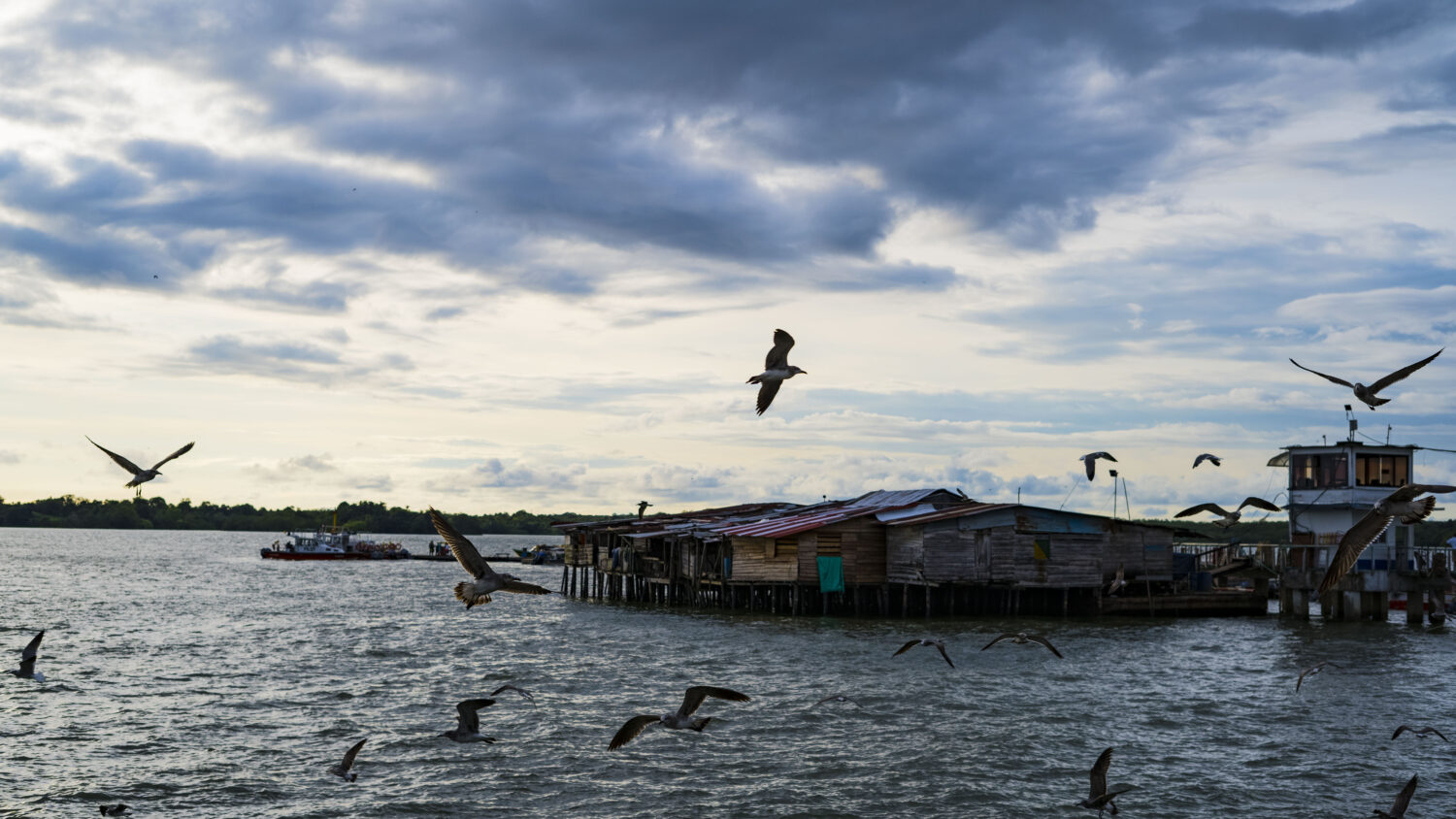 Our inspiration in Research
KNOW HERE THE BUENAVENTURA EXPEDITION
Learn about the routes we take during the BUENAVENTURA EXPEDITION, through our interactive map.
1. Click the play button in the middle of the map.
2. use the arrow buttons (<o>) to open and close the control panel. In the panel you can activate, deactivate the routes and choose points of the route.
3.Scroll through the map, you will find images and information about our experience in Buenaventura.
SOUND JOURNEY: Matachines on December 28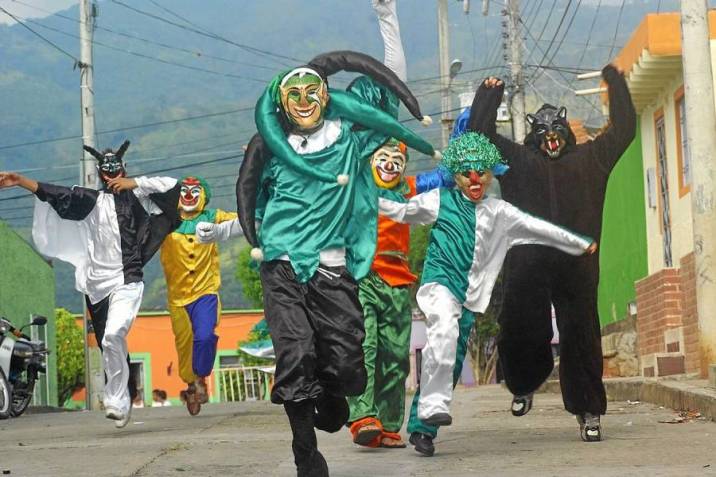 RESEARCH LINK ( INFO IN SPANISH)
LA METAMORFOSIS DEL MATACHÍN, ENTRE RITUAL UNIVERSAL Y ACTO LIBERADOR
THE METAMORPHOSIS OF MATACHÍN, BETWEEN UNIVERSAL RITUAL AND LIBERATING ACT
Los Chinitos, Fiesta del Corpus en Mariquita Images and stories of a trip through Colombia, 1870-1884. José María Gutiérrez de Alba. Courtesy of the Luis Ángel Arango Library, Bogotá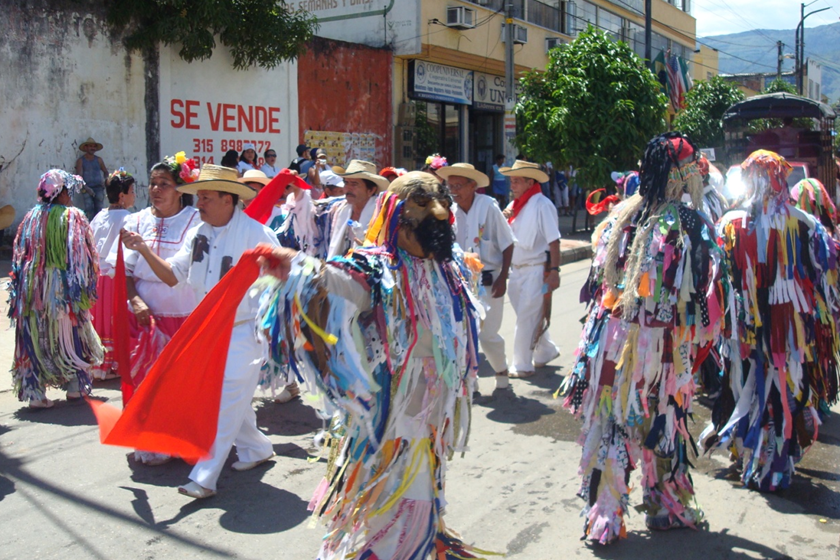 Documental sobre la tradición de los Matachines.
FUN FACT: The must-see tourist sites in Buenaventura- Route on the map
Appellation of Origin: Colombian Pacific
This is our transmedia project that has been weaving year after year
Infinite thanks for reading and listening, I hope you continue to carry LA MOCHILA DESGUALANGA' with us, see you in the next chapter!
YOU WANT KNOW MORE ABOUT ?  Visit us blog.