Having traveled the world for three years, the film shot in the salsa capital will finally premiere next Friday, June 9th, in one of the most emblematic spaces for art and independent cinema exhibitions: La Tertulia Museum's Cinemateca.
Over the course of its journey, it has been screened at over a dozen festivals in France, Italy, the United States, Germany, Brazil, Canada, and India, and has received recognition at Cannes, San Juan de Puerto Rico, and Bangalore. The Colombian premiere of Carlos Ospina's work was held at the 23rd edition of the Santa Fe de Antioquia Film Festival in December 2022.
Studio AYMAC, a production company present in the city, not only assembled a team of over 200 talents, but also had the support of regional artists like Maestro Yuri Buenaventura and the musicians of Manteca Blue & The Latin Corner, thanks to the collaboration of La Topa Tolondra.
It should be noted that the story of Lagrimón and his Brotherhood of Clowns has been performed by actors from Valle del Cauca, such as Julián Díaz, Marleyda Soto, Álvaro Rodriguez, Valery Sepúlveda, Jonathan Paz, Álvaro Lopez, Santiago Dorronsoro, Oscar Rivera, Azrael Capote, José Manuel Rodríguez, Lina Moreno, Patricia Gómez, Fernando Valencia, José Fener Castaño, among other national talents that have made this short film a great story of love in the "happiest country in the world". 
THE SHADOW OF YOUR SMILE is a psychological drama that reflects the social reality of Colombia through satire. It reaffirms that we are all clowns!
There will be a FREE premiere on Friday, June 9th at 4:30 pm (COL) at La Tertulia. The artistic team will be present. Cali, we're looking forward to seeing you!
For more information about the schedule, please visit the official website of Cinemateca: https://museolatertulia.com/cinemateca/
See here Official Trailer
Here the IMDB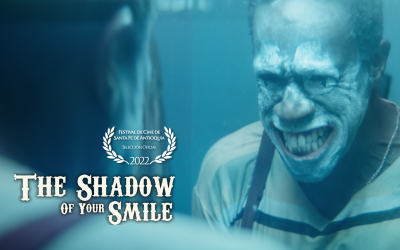 The Shadow arrives in Colombia with awards and recognitions such as Best Director at the Lusca Film Festival in Puerto Rico, Honorable Mention from the Jury at the Festival International Du Film Panafricain in Cannes, Best Actor and Best Film at the Bangalore Short Film Festival in India, and with premieres in renowned venues in France, the United States, Germany, Brazil and Canada.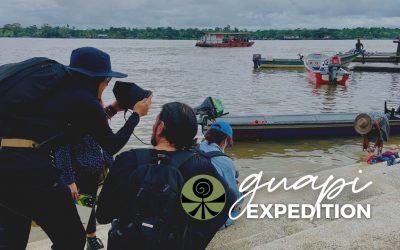 Guapi Expedition compiles the stories of 4 days of stay in the town and revolves around the search and encounter of Genaro Torres for the production of a documentary about his legacy.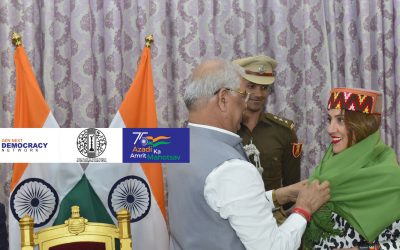 May Mc'Causland CEO, founder and executive producer of Studio AYMAC was selected by the ICCR (Indian Council of Cultural Relations), along with 4 other entrepreneurs, to be part of the Colombian delegation in the 6th edition of the GEN NEXT DEMOCRACY NETWORK program created by the Ministry of Foreign Affairs of India and which, within the framework of its 75 years of independence, took them to discover the north of the country in the last few days of the month of October.