The Shadow of Your Smile continues to make people talk, this time, by winning the Best Short Film Director award at the '' LUSCA FANTASTIC FILM FESTIVAL '', one of the most important genre festivals in the world.
The director Carlos Ospina, a native of the city of Cali, won in the category 'Love You To Dead Shorts', with his debut film that received a couple of days ago an honorable mention from the jury in Cannes in the framework of the FIFP, and that It has been screened on screens as important as Germany (Berlin), United States (New York and Riverside), Brazil (Salvador) and a few days ago in Puerto Rico (San Juan) where the festival takes place. Ospina shared the projection and nomination with directors from France, United States, Kuwait, Spain and Mexico, being favored by the decision of the juries who once again supported the team's commitment to a story told in a different way with their choice.
For Studio AYMAC, the production company of the short film, winning in this scenario is transcendental, since it affirms that "The island of charm" was captivated by The Shadow, which not only reveals the metaphor of a Latin American country through its plot, but it also gives a high value to music as a narrative element, counting on great teachers for the creation of its soundtrack such as Yuri Buenaventura and La Orquesta La Sinfónica and Sammy Marreno and La Orquesta la Selecta by Raphy Leavitt with the song Payaso.
The Shadow of Your Smile's team celebrates this second recognition. With joy, we announce in advance that it's nominated in two other festivals that will take place in the United States and Italy. The good news continues for this Colombian short film that has been traveling the world.
See here Official Trailer
Here the IMDB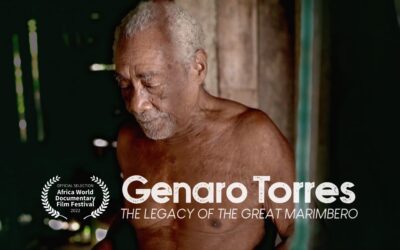 GENARO TORRES: THE LEGACY OF THE GREAT MARIMBERO, debut feature by the actor, co-founder and creative director of the house, Gustavo Angarita Jr, is now in the Africa World Film Festival.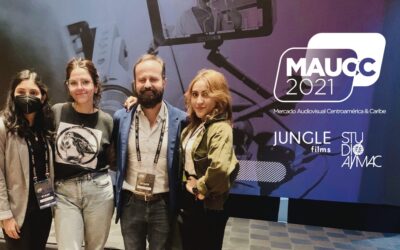 Studio AYMAC together with the Costa Rican production company JUNGLE FILMS, received the co-development award for the development of their documentary project LIBERTAD ARROLLADORA -Overwhelming Freedom-, Mike Leitón's debut feature.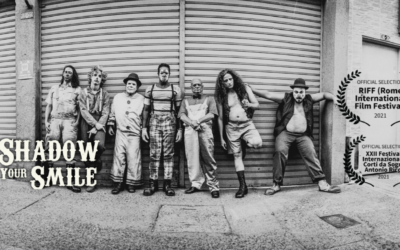 With Over 6 nominations, an honorable mention in Cannes and the award for Best Director in Puerto Rico, The Shadow of Your Smile will be screened for the third time in the United States and for the first time in Italy. America and Europe have opened the doors to director Carlos Ospina's experimental narrative, and these new nominations are the sample.