Dear follower, From this place in time, the net and the history be welcome to "LA MOCHILA DESGUALANGA' ". We want to share our experience and thoughts.  Check out our mochila with confidence and let us hear your voice in the commentary section. 
Do you want collaborate with us?
Help us to translate La Mochila Desgualanga' podcast script to english.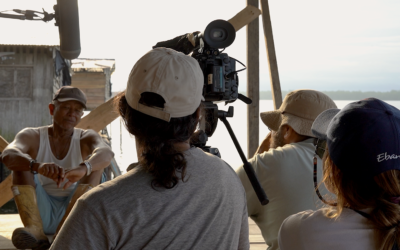 Hello humans! At the end of the Expedition I have compiled some photographs, videos and links of our fourth and last day in the Colombian Pacific. How we got to the Humanitarian Space and met our talented hosts who taught us about friends and foes at sea.
Fun Fact: The Pacific's Top Export Product
  ROUTES MAP OF THE PROYECT APELLATION OF ORIGIN COLOMBIAN PACIFIC
Meet Buenaventura Expedition
Appellation of Origin Colombian Pacific
Our transmedia project that has been woven year after year