Studio AYMAC's projects continue to make headlines thanks to their time at festivals around the world. Now the turn is for the documentary short film GENARO TORRES: THE LEGACY OF THE GREAT MARIMBERO, debut feature by the actor, co-founder and creative director of the house, Gustavo Angarita Jr., who won an award at the Cali 2021 Stimuli for the production of this work.
GENARO TORRES, is a man who has lived at the service of traditional music and marimba maker; this character lives in a village near Guapi, Cauca called Sansón, who between anecdotes and laughter shares his ancestral knowledge to whoever visits him.
With its simple and authentic character, this observation work is one of the first products designed for the big screen format of the APPELLATION OF ORIGIN COLOMBIAN PACIFIC transmedia and is part of  Guapi Expedition, the second season of the Expeditions format. Buenaventura Expedition, the first season of the format, is available on our website for free.
The Africa World Film Festival AWDFF, which celebrates its fourteenth itinerant version in San Diego, California, is part of the circuit of the most important festivals for documentaries and the African diaspora. Committed to promoting the knowledge, life, and culture of the peoples of Africa in the world, this film event has chosen the story of GENARO TORRES to be part of this meticulous selection. The premiere will be this March 3rd and 4th at 7 pm – 10 pm LA time. 
More than 250 years have passed since the arrival of the African ancestors to the Pacific territory, where the cultural influence remains visible in the territories of their descendants and this product reflects part of that legacy. This is a more than appropriate and desired start to the festival circuit for Genaro, the legacy of the great Marimbero-
Don't miss the launch of the GUAPI EXPEDITION 2021 very soon.
See here Official Trailer
Here the IMDB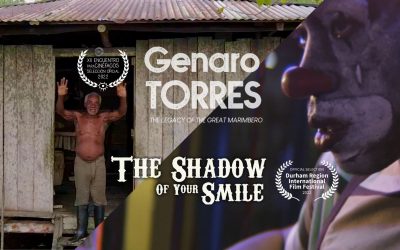 Our most recent short fiction and documentary films fit into your journey through the international market. Genaro Torres: The Legacy of the Great Marimbero and The Shadow of Your Smile once again bring joy to the Studio AYMAC team, which remains committed to telling captivating stories for diverse audiences.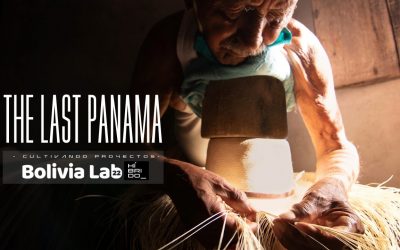 This Latin American family drama captivated the juries of the fourteenth edition of the Film Project Analysis and Clinic Laboratory held last week in Santa Cruz, Bolivia. By means of an incentive certificate and after competing with 20 other projects from the laboratory, "The Last Panama" has been granted a direct participation quota in Platino Industria, the largest international event for professionals linked to the audiovisual industry in Spanish and Portuguese.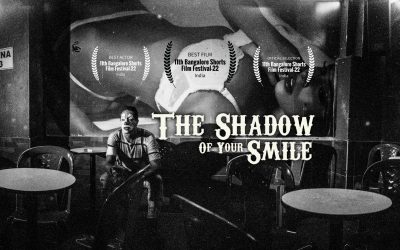 In his remarkable passage through ten festivals of great trajectory, two recognitions: for Best Director at the "LUSCA FANTASTIC FILM FESTIVAL" in Puerto Rico and the jury's honorable mention at "THE FESTIVAL INTERNATIONAL DU FILM PANAFRICAIN DE CANNES", Two new awards are added.