Georgia (United States) receives The Shadow of Your Smile at the eighteenth version of the Rome International Film Festival (RIFF) and Ravenna (Italy) at the twenty-second of the Festival Internazionale Corti da Sogni – Antonio Ricci.   This makes them the most recent host countries in the ranking of this short film made thanks to the Colombian film law. 
With Over 6 nominations, an honorable mention in Cannes and the award for Best Director in Puerto Rico, The Shadow of Your Smile will be screened for the third time in the United States and for the first time in Italy. America and Europe have opened the doors to director Carlos Ospina's experimental narrative, and these new nominations are the sample.
For Studio AYMAC, premiering in Berlin, New York, Riverside, Salvador (Brazil), Puerto Rico, France and this month in Georgia and Ravenna is a great achievement for the entire The Shadow's team. The presence in each of these festivals reiterates that the technical and artistic quality of the work is amazing.
For those interested in following The Shadow through these new scenarios,  it's pleased to share that at the RIFF we represent Latin America in the screening block on Friday, November 12.  We share the screen with shorts from the United Kingdom, Israel, Canada, and Sweden; Screening will take place from 12:00 pm to 3:00 pm (GET) at The DeSoho Theater located at 530 Broad St, Rome, United States. Tickets will be available directly at the theater box office.
As for the Corti da Sogni, which comes on November 22 to 24 at Cinema Mariani in Via Ponte Marino 19 48100 Ravenna, Italy. Till this press release writing, the programming is not yet available, however, we invite you to visit the festival's official website http://www.cinesogni.it  to be aware of any news.
We continue with the good news for this Colombian short film made in Valle del Cauca.
See here Official Trailer
Here the IMDB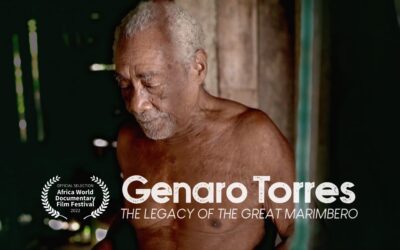 GENARO TORRES: THE LEGACY OF THE GREAT MARIMBERO, debut feature by the actor, co-founder and creative director of the house, Gustavo Angarita Jr, is now in the Africa World Film Festival.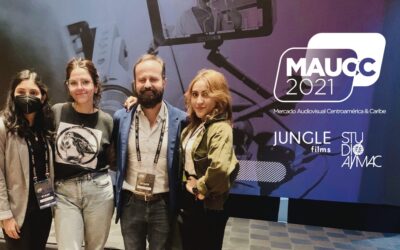 Studio AYMAC together with the Costa Rican production company JUNGLE FILMS, received the co-development award for the development of their documentary project LIBERTAD ARROLLADORA -Overwhelming Freedom-, Mike Leitón's debut feature.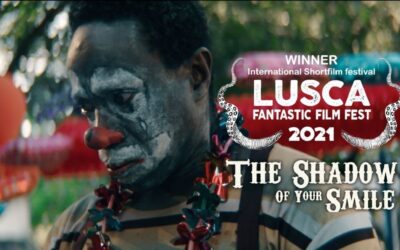 The Shadow of Your Smile continues to make people talk, this time, by winning the Best Short Film Director award at the '' LUSCA FANTASTIC FILM FESTIVAL '', one of the most important genre festivals in the world.