The film, directed by Carlos Ospina and produced by Studio AYMAC, arrives at Cannes, one of the most important spaces for world cinema, as part of the official selection in competition for''THE FESTIVAL INTERNATIONAL DU FILM PANAFRICAIN DE CANNES" (FIFP). With this, there are 5 nominations in international festivals of great trajectory and recognition for the independent film circuit. The Shadow has visited 3 countries: Germany (Berlin), United States (New York and Riverside), Brazil (Salvador) and there will now be 4 with France (Cannes), thus strengthening its international circuit.
The Pan-African Festival in Cannes will celebrate its eighteenth version, as always, highlighting the culture and artistic work of African nations and their diaspora in the world. The event will last seven days, between October 19th and 24th (2021) during the convention of the NSD (Institute for the Development of North and South, organizer of the festival) which will also have conferences, workshops and exhibitions dedicated to culture, creativity, education, innovation and art. This will be the second time that The Shadow of Your Smile is screened in theaters, after its presentation at the Producers Club Theater in New York.
The film starring Julián Díaz as Lagrimón, shot in Valle del Cauca and with music by the French Colombian teacher Yuri Buenaventura, portrays the reality of Colombia in this post-conflict era, through a somewhat dark parable, where the clown's costume replaces the uniform of armed groups.
According to May Mc'Causland, executive producer of Studio AYMAC, ''being part of the selection of short films at this festival is also a milestone in the history of this project, given that Valle del Cauca is part of the Pacific region of the country, in where several populations belonging to the African diaspora reside, and it becomes an excellent opportunity to recognize the work of Afro-descendant actors such as Julián who gave life to the protagonist playing this complex clown that is touring the festivals of the world".
For more information about The Shadow's participation in the festival, its categories, prizes and all the dynamics of FIFP, we invite you to visit its official website: https://fifp.fr 
See here Official Trailer
Here the IMDB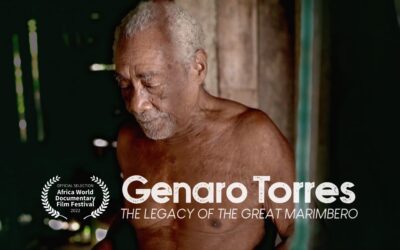 GENARO TORRES: THE LEGACY OF THE GREAT MARIMBERO, debut feature by the actor, co-founder and creative director of the house, Gustavo Angarita Jr, is now in the Africa World Film Festival.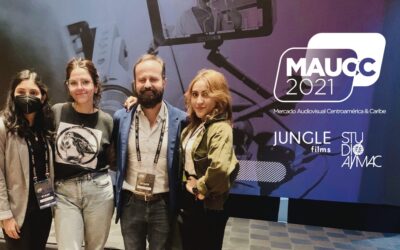 Studio AYMAC together with the Costa Rican production company JUNGLE FILMS, received the co-development award for the development of their documentary project LIBERTAD ARROLLADORA -Overwhelming Freedom-, Mike Leitón's debut feature.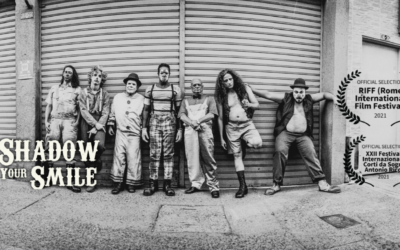 With Over 6 nominations, an honorable mention in Cannes and the award for Best Director in Puerto Rico, The Shadow of Your Smile will be screened for the third time in the United States and for the first time in Italy. America and Europe have opened the doors to director Carlos Ospina's experimental narrative, and these new nominations are the sample.