The international tour of the short film produced by Studio AYMAC that began with its premiere in Berlin, adds a new station, New York, the big apple.
The film directed by Carlos Ospina, director from Cali, will be part of the 12th New York Independent Film Festival and will be screened on Wednesday, June 9 (2021) at 10:45 pm EDT at the Producer's Club Theater (Theater 1) as part of the fifteenth session of shorts in competition.
The story starring "The Black Joker", as Lagrimón has been called, will be accompanied by 5 stories during its premiere in the world's capital, all of them from different places but reflecting personal and social situations as complex as those that Carlos sought to represent. In his work, giving his own vision of reality through fiction.
Although the story and the environment that surrounds its protagonist differ from those of the character played by Joaquin Phoenix in the award-winning film, there is an undertone of social abandonment that touches and changes both characters, no matter what the story of the Gotham clown has as scene a kind of dark mirror of New York and Lagrimon the periphery of Cali that after the violent history of Colombia and current social events increasingly resembles the scene of a post apocalyptic story.
Because of the covid-19 pandemic, Ospina's film has been present at international festivals only virtually, today after several months on the festival route it will be on the big screen in one of the most important theaters in New York City.
See the Official trailer 
See IMDB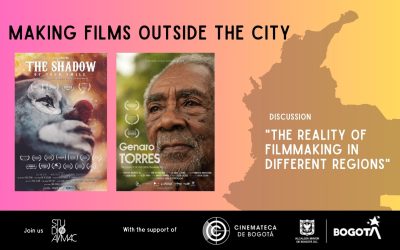 Making films in the regions is a commitment we have had since the creation of Studio AYMAC over 7 years ago. Today, we can affirm that this journey filled with adventures has allowed us to tell stories in unexplored places, facing unique challenges, and proposing diverse production schemes where the only non-negotiable element is quality, not only in terms of technical equipment but also in the well-being of the filmmakers, safety, and every link in the legal chain.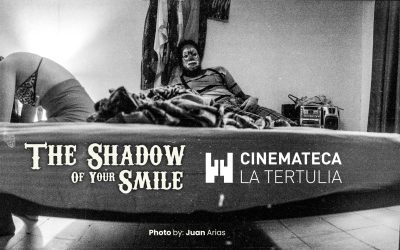 Having traveled the world for three years, the film shot in the salsa capital will finally premiere next Friday, June 9th, in one of the most emblematic spaces for art and independent cinema exhibitions: La Tertulia Museum's Cinemateca.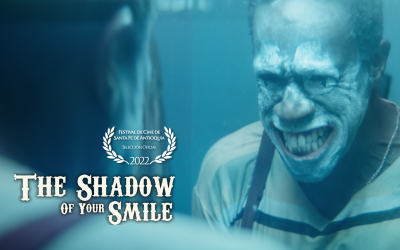 The Shadow arrives in Colombia with awards and recognitions such as Best Director at the Lusca Film Festival in Puerto Rico, Honorable Mention from the Jury at the Festival International Du Film Panafricain in Cannes, Best Actor and Best Film at the Bangalore Short Film Festival in India, and with premieres in renowned venues in France, the United States, Germany, Brazil and Canada.