Carlos Ospina's film, collects its first prize in one of the most important stages for cinema worldwide, in the eighteenth version in ''THE FESTIVAL INTERNATIONAL DU FILM PANAFRICAIN DE CANNES'' (FIFP).
The remarkable international circuit that has brought this Colombian work to moviegoers in Germany (Berlin), the United States (New York and Riverside), Brazil (Salvador) and Puerto Rico (San Juan) has had its most recent screening in France (Cannes) in the framework of FIFP, where last Sunday, October 24, during the closing ceremony of the Dikalo 2021 awards – an award granted by the festival -, THE SHADOW OF YOUR SMILE was awarded the special mention of the jury in the fiction short film session.
The fiction category jury made up of President Henri Henriol, Dorothée Audibert-Champenois and Bernad Oheix, personalities with great careers in film, art and culture in Europe, showed their confidence in the quality of the story by granting their special mention to the independent film produced by Studio AYMAC.
The Shadow's team happily celebrates this recognition of their commitment, work and talent; and it is not for less, Cannes always occupies an important space in the heart of every filmmaker.
The Shadow of Your Smile continues the international circuit with more than 6 official selections and a recognition. 
See here Official Trailer
Here the IMDB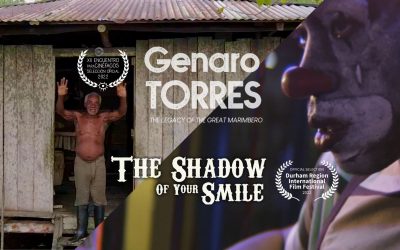 Our most recent short fiction and documentary films fit into your journey through the international market. Genaro Torres: The Legacy of the Great Marimbero and The Shadow of Your Smile once again bring joy to the Studio AYMAC team, which remains committed to telling captivating stories for diverse audiences.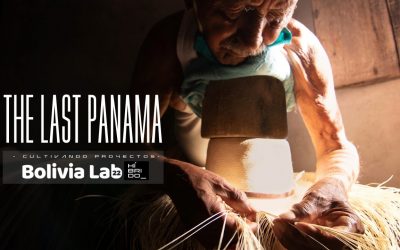 This Latin American family drama captivated the juries of the fourteenth edition of the Film Project Analysis and Clinic Laboratory held last week in Santa Cruz, Bolivia. By means of an incentive certificate and after competing with 20 other projects from the laboratory, "The Last Panama" has been granted a direct participation quota in Platino Industria, the largest international event for professionals linked to the audiovisual industry in Spanish and Portuguese.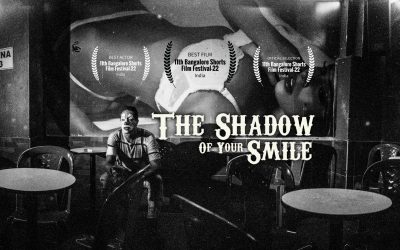 In his remarkable passage through ten festivals of great trajectory, two recognitions: for Best Director at the "LUSCA FANTASTIC FILM FESTIVAL" in Puerto Rico and the jury's honorable mention at "THE FESTIVAL INTERNATIONAL DU FILM PANAFRICAIN DE CANNES", Two new awards are added.