With the twelfth selection forThe Shadow of Your Smile, and the third by Genaro Torres: The Legacy of the Great Marimbero, the Studio AYMAC team will be present in Ecuador as part of the official international short film competition.
The FICC (Cuenca International Film Festival) is one of the pioneers in Ecuador and this year, on its eighteenth birthday, it will take place from October 13 to 18 in the city of Santa Ana de Los Cuatro Ríos in Cuenca. face-to-face, after 2 years of the pandemic.
During the days of the festival, Studio AYMAC, in addition to being part of the selection, will launch the most recent component of its transmedia project Appellation of Origin: Colombian Pacific, Guapi Expedition (Cauca) that has Blogs, Podcasts, Interactive Maps, Photos and involves the short film about Genaro Torres, which will be the main product of this expedition.
Ecuador shares geographical and cultural similarities with Colombia, including its impact on the Pacific Ocean, so we are happy to link, extend, and exhibit this project in sister countries. The FICC with a rigorous selection, directed by Patricio Montaleza, connects academic activity with the training of young audiences around the audiovisual.
Three members of the production company's team will be in Ecuador to promote these projects and the work that has been carried out in the capital of Valle del Cauca thanks to the Alcaldia de Cali together with Secretaria de Cultura with the call for the Open Window of National Circulation and International that is part of the Call for Cali 2022 Stimulus.
For more information about the programming during the festival visit: http://www.ficc.ec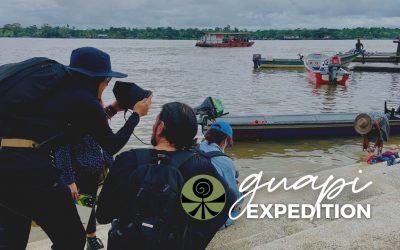 Guapi Expedition compiles the stories of 4 days of stay in the town and revolves around the search and encounter of Genaro Torres for the production of a documentary about his legacy.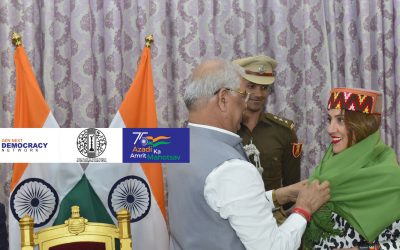 May Mc'Causland CEO, founder and executive producer of Studio AYMAC was selected by the ICCR (Indian Council of Cultural Relations), along with 4 other entrepreneurs, to be part of the Colombian delegation in the 6th edition of the GEN NEXT DEMOCRACY NETWORK program created by the Ministry of Foreign Affairs of India and which, within the framework of its 75 years of independence, took them to discover the north of the country in the last few days of the month of October.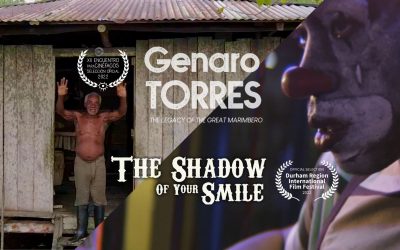 Our most recent short fiction and documentary films fit into your journey through the international market. Genaro Torres: The Legacy of the Great Marimbero and The Shadow of Your Smile once again bring joy to the Studio AYMAC team, which remains committed to telling captivating stories for diverse audiences.