The international tour of the short film produced by Studio AYMAC that began with its premiere in Berlin, adds a new station, New York, the big apple.
The film directed by Carlos Ospina, director from Cali, will be part of the 12th New York Independent Film Festival and will be screened on Wednesday, June 9 (2021) at 10:45 pm EDT at the Producer's Club Theater (Theater 1) as part of the fifteenth session of shorts in competition.
The story starring "The Black Joker", as Lagrimón has been called, will be accompanied by 5 stories during its premiere in the world's capital, all of them from different places but reflecting personal and social situations as complex as those that Carlos sought to represent. In his work, giving his own vision of reality through fiction.
Although the story and the environment that surrounds its protagonist differ from those of the character played by Joaquin Phoenix in the award-winning film, there is an undertone of social abandonment that touches and changes both characters, no matter what the story of the Gotham clown has as scene a kind of dark mirror of New York and Lagrimon the periphery of Cali that after the violent history of Colombia and current social events increasingly resembles the scene of a post apocalyptic story.
Because of the covid-19 pandemic, Ospina's film has been present at international festivals only virtually, today after several months on the festival route it will be on the big screen in one of the most important theaters in New York City.
See the Official trailer 
See IMDB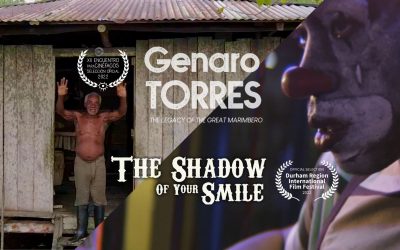 Our most recent short fiction and documentary films fit into your journey through the international market. Genaro Torres: The Legacy of the Great Marimbero and The Shadow of Your Smile once again bring joy to the Studio AYMAC team, which remains committed to telling captivating stories for diverse audiences.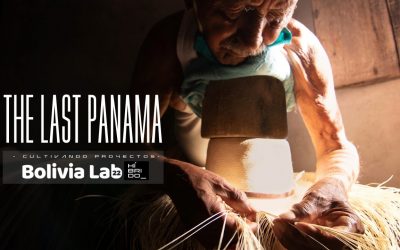 This Latin American family drama captivated the juries of the fourteenth edition of the Film Project Analysis and Clinic Laboratory held last week in Santa Cruz, Bolivia. By means of an incentive certificate and after competing with 20 other projects from the laboratory, "The Last Panama" has been granted a direct participation quota in Platino Industria, the largest international event for professionals linked to the audiovisual industry in Spanish and Portuguese.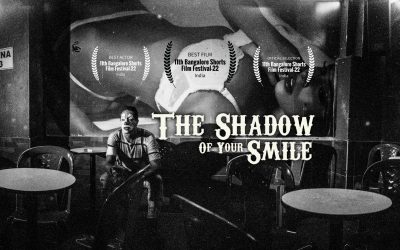 In his remarkable passage through ten festivals of great trajectory, two recognitions: for Best Director at the "LUSCA FANTASTIC FILM FESTIVAL" in Puerto Rico and the jury's honorable mention at "THE FESTIVAL INTERNATIONAL DU FILM PANAFRICAIN DE CANNES", Two new awards are added.