Since its launch in the Monforte of Lemos Horror and Fantastic Film Festival, in Galicia Spain (2018), THE BEAST has received numerous recognitions. After his long journey through more than 11 countries and its presence in international film festivals and markets; This shocking thriller leads the viewer to explore the most sinister nuances of the human psyche
 With the participation of talented Colombian actors such as Erika Glässer, Adriana Franco, Gustavo Angarita and Gustavo Angarita Jr., THE BEAST has been to such important festivals as the Tribeca Film Festival (United States), Clermont Ferrand (France), Tenebra Film Festival (Mexico), Olbia Film Festival (Italy), Madrid International Night Film Festival (Spain), Santander International Film Festival (Colombia), Oslo Film Festival (Norway), among many more.
The film written and directed by Alejo Correa is a Co-production between Colombia and Spain with the companies Acdis Films, Hangar Films, Moonligh Barcelona, Studio AYMAC under the executive production by May Mc'Causland that brought together professionals such as Mauricio Aristizábal, Martín Montes, Alejandra Villafañe and others.
Now, after 2 years touring the world, THE BEAST lands on digital platforms to start its stage of VOD distribution in Colombia and the world. We celebrate its arrival with 120 hours of FREE online exhibition through our digital platforms.
The premiere will be from 0:00 on August 7 and will be available until 24:00 on August 11 of this year.
Available: Vimeo Channel of Studio AYMAC.
 DO NOT MISS IT!
Request your access exclusive for the press of THE BEAST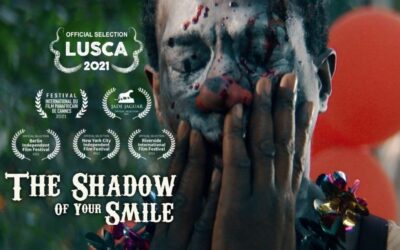 In the midst of the joy that the entire team of The Shadow of Your Smile produced by its nomination in "THE FESTIVAL INTERNATIONAL DU FILM PANAFRICAIN DE CANNES " (FIFP), one of the most important in this French city, Studio AYMAC and Ospina they have been surprised with a new and important selection, this time at the "LUSCA FANTASTIC FILM FESTIVAL" in Puerto Rico, which will also take place in October (2021) on dates very close to Cannes.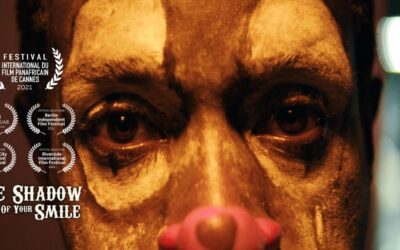 The film, directed by Carlos Ospina and produced by Studio AYMAC, arrives at Cannes, one of the most important spaces for world cinema, as part of the official selection in competition for ''THE FESTIVAL INTERNATIONAL DU FILM PANAFRICAIN DE CANNES" (FIFP)
For more than 15 years, Jade Jaguar Cinema Festival has highlighted the work of directors and creators, choosing pieces that stand out for their creativity and quality that they found in THE SHADOW OF YOUR SMILE to nominate it in the category of narrative short films.