After a three-week break, we resumed the distribution of our series on platforms, premiering its second chapter. We continue to believe in the struggle of social leaders and communities for their rights, and we reiterate our desire for a peaceful resolution of Colombia's situation. We call for dialogue and the exercise of empathy, which allows us to understand the needs of the people.
LA MOCHILA DESGUALANGA' leaves the silence to continue telling the stories that we find in the Pacific territory with the hope that the record of our experiences will allow you to get closer to that beautiful and contrasted territory in a more intimate way.
This experience took place in Buenaventura, the largest port in Colombia, 4 years after May and Gustavo's first voyage.
During those 4 days -96 hours- in a fast operation of filming and investigation, 7 filmmakers recorded encounters with surprising characters and places that, with their openness and sincerity, shared ancestral thoughts and knowledge.
We invite you to load your backpack with us again and fully enter the Buenaventura Expedition, with this chapter called ¡Living Pacific, touring Buenaventura! that reflects the tenacity of the women of the territories.
The podcast is part of a more extensive experience, where videos, texts, map routes and other multimedia materials are connected for a more complete approach and from different points of view. To access all this content, you can follow the links found in the chapter description or connect from the project website. 
We recommend listening to the podcast with the blog entry that complements the stories narrated by May and Gustavo and leaving us your comments, congratulations and / or criticisms about the contents in the blog's comment box.
Currently, the blogs of La Mochila Desgualanga' are available in Spanish and English, including those that complement each podcast chapter, in order to share the stories with people from all over the world, the team of creators is still looking for collaborators who can donate their work for the translation of the podcast scripts into English.
Previous entry of the La Mochila related to the arrival of the team to Buenaventura: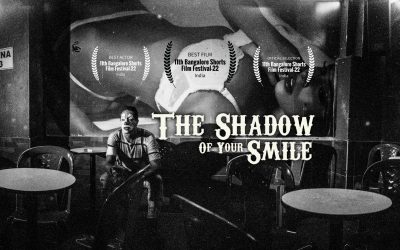 In his remarkable passage through ten festivals of great trajectory, two recognitions: for Best Director at the "LUSCA FANTASTIC FILM FESTIVAL" in Puerto Rico and the jury's honorable mention at "THE FESTIVAL INTERNATIONAL DU FILM PANAFRICAIN DE CANNES", Two new awards are added.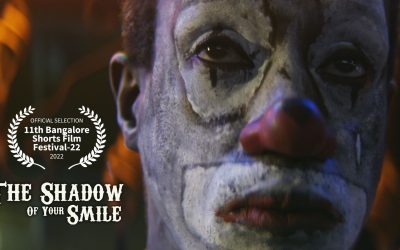 Carlos Ospina's film will be part of the eleventh version of the Bangalore Short Film Festival (India), recognized as an event to make visible and popularize the work of filmmakers from all over India and the world, thus reaching South Asia.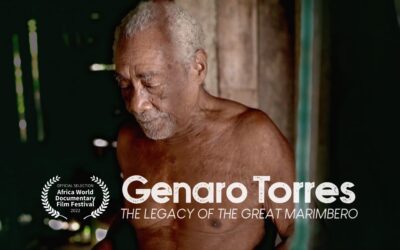 GENARO TORRES: THE LEGACY OF THE GREAT MARIMBERO, debut feature by the actor, co-founder and creative director of the house, Gustavo Angarita Jr, is now in the Africa World Film Festival.