Carlos Ospina's film will be part of the eleventh version of the Bangalore Short Film Festival (India), recognized as an event to make visible and popularize the work of filmmakers from all over India and the world, thus reaching South Asia.
With more than 10 nominations at the main festivals to date, The Shadow of Your Smile has successfully established itself on the international circulation stage.
Bangalore, the center of the Kannada film industry better known as Karnataka cinema, produces more than 80 films a year and is recognized as one of the most active and vibrant cities in theater culture.
The Bangalore festival was born in 2012 to celebrate 100 years of Indian cinema and contribute to the Kannada film industry.
In 2022 this appointment with the cinema of India and the world will be held on June 12, in which this selection will be exhibited, divided into 3 competitive categories. The Shadow of Your Smile shares the first selection list with short films from Brazil, Panama, Peru, Portugal, and India.
It should be noted that this festival has an academic agenda and a minibox office film market for participating filmmakers to boost the film industry.
The Shadow of Your Smile has represented Colombia with dignity, being part of official selections, samples, and obtaining recognition in its journey, which has taken our Lagrimon to 3 continents.
See here Official Trailer
Here the IMDB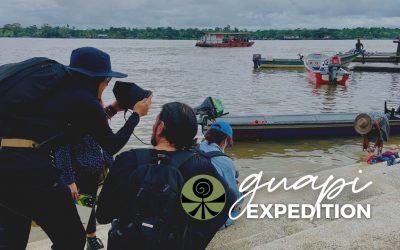 Guapi Expedition compiles the stories of 4 days of stay in the town and revolves around the search and encounter of Genaro Torres for the production of a documentary about his legacy.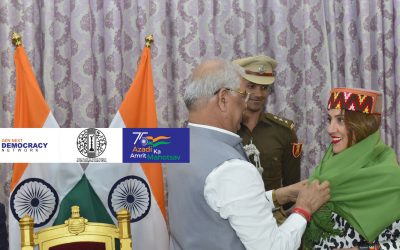 May Mc'Causland CEO, founder and executive producer of Studio AYMAC was selected by the ICCR (Indian Council of Cultural Relations), along with 4 other entrepreneurs, to be part of the Colombian delegation in the 6th edition of the GEN NEXT DEMOCRACY NETWORK program created by the Ministry of Foreign Affairs of India and which, within the framework of its 75 years of independence, took them to discover the north of the country in the last few days of the month of October.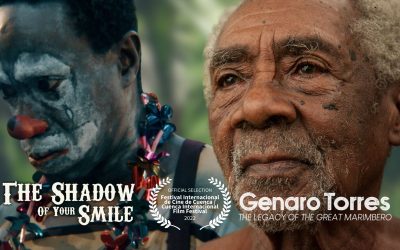 With the twelfth selection for The Shadow of Your Smile, and the third by Genaro Torres: The Legacy of the Great Marimbero, the Studio AYMAC team will be present in Ecuador as part of the official international short film competition.